Why AEDs Should Be A Standard Component of Your Workplace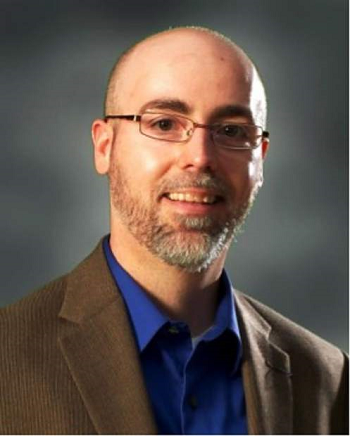 Do your workers engage in confined space work, strenuous labor, or highly remote work? Does your company have an onsite gym? Do you have an aging workforce?
These are just a few of the many reasons companies should consider the placement of automated external defibrillators (AEDs) in the workplace.
WHY AEDS?
An AED is an electronic device designed to deliver an electric shock to a victim of sudden cardiac arrest (SCA). Ventricular fibrillation, the uncoordinated beating of the heart, leading to collapse and death, may be restored to normal rhythm up to 60 percent of the time if treated promptly with an AED. This procedure is known as defibrillation.
With recent advances in technology, AEDs are now widely available, safe, effective, portable, and easy to use, according to OSHA. They provide the critical and necessary treatment for SCA caused by ventricular fibrillation.
OSHA notes that most cardiac arrest deaths occur outside the hospital, so it makes sense to have the devices available in workplaces, where workers spend much of their time.
Further, jobs with shift work, high stress, and exposure to certain chemicals and electrical hazards increase the risks of heart disease and cardiac arrest.
So, corporate purchase of such equipment makes sense. And, AED equipment is not expensive. The average initial cost ranges from $3,000 to $4,500.
ARE AEDS DIFFICULT TO USE?
AEDs are easy to use. In mock cardiac arrest, untrained sixth-grade children were able to use AEDs without difficulty.
Automated external defibrillators are effective, easy to use, and relatively inexpensive.
CHECK WITH YOUR STATE
While OSHA does not have requirements for AEDs in the workplace, some states do. These state requirements range from protecting those who use them on a victim, as well as, in some cases, criteria for procurement of the devices (e.g., requiring a prescription and medical oversight of the program).
All worksites are potential candidates for AED programs because of the possibility of SCA and the need for timely defibrillation. Each workplace should assess its own requirements for an AED program as part of its first-aid response.
A number of issues should be considered in setting up a worksite AED program. These include:
• Physician oversight;
• Compliance with local, state, and federal regulations;
• Coordination with local emergency medical services;
• A quality assurance program; and,
• A periodic review.
AEDs should be conveniently installed to ensure response within three to five minutes. Location choices and considerations include:
• Areas where many people work closely together, such as assembly lines and office buildings;
• Close to a confined space;
• Areas where electric-powered devices are used;
• Outdoor worksites where lightning may occur.
• Health units where workers may seek treatment for heart attack symptoms;
• Company fitness units and cafeterias; and,
• Remote sites, such as off-shore drilling rigs, construction projects, marine vessels, power transmission lines, and energy pipe lines.
– Travis Rhoden is a senior editor at J. J. Keller & Associates, a nationally recognized compliance resource company that offers products and services to address the range of responsibilities held by business professionals. Rhoden specializes in workplace safety topics such as safety management systems, job hazard analysis, machine guarding, storage rack safety, forklift training, and OSHA inspections. He is the author of J. J. Keller's OSHA Compliance Manual, Workplace Safety Pro manual, and Workplace Safety Advisor newsletter, and is a frequent speaker at seminars and conferences. For more information, visit www.jjkeller.com/osha and www.jjkellerlibrary.com. Click here for Travis' LinkedIn profile.
---
Story Credit: http://www.dailylocal.com/business/20171221/inside-business-why-aeds-should-be-a-standard-component-of-your-workplace