A Rugby-Mad Teen Has Had To Give Up The Game – Because Playing It Could Kill Him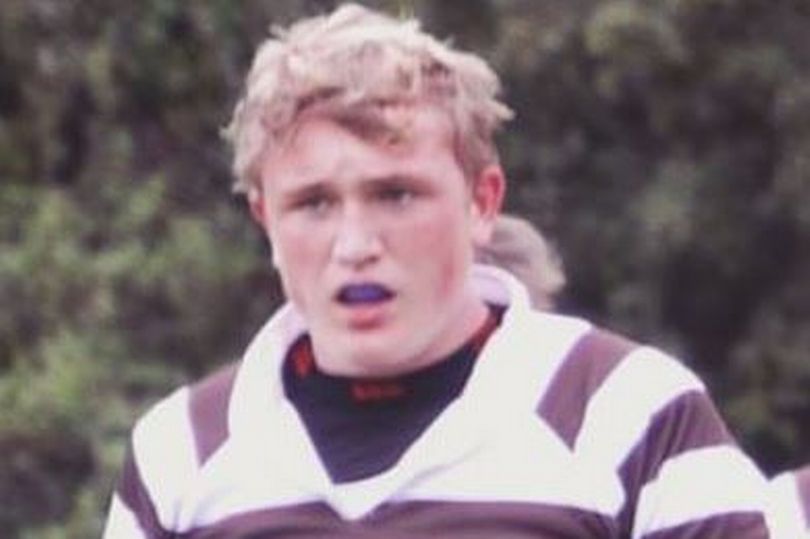 A rugby-mad teenager has been forced to hang up his boots after being told he could die if his heart rate rises above 180 beats per minute.
Frank Arentz, whose family have no history of heart problems, was diagnosed with hypertrophic cardiomyopathy (HCM) by doctors after going for a routine screening.
HCM is a thickening of the heart muscle which can lead to sudden cardiac death.
Doctors have warned 16-year-old Frank, who is also a gifted tennis player and triathlete, that his heart rate must "never hit 180 again".
"My whole life was based around sport," said Frank, a pupil at Monmouth School.
"My large physique and addiction to intense sport meant it was an enjoyable thing for me to do.
"So my diagnosis was a huge shock as I had totally expected a positive outcome.
"I told my [rugby] squad, in the changing rooms, they would be losing a teammate.
"And as they went on to win the game the realisation sank in. That day will never leave my memory."
Frank, who has just completed his GCSEs and will start sixth form studies in September, went to a screening run by experts from the leading heart charity Cardiac Risk in the Young (CRY).
"My entire family passed with no problems but I came up as an anomaly," he added.
"I never really thought of it much, mainly because I didn't want to. So I continued to do the things I did."
But after having numerous tests carried out he was told to stop playing intense sport – on the exact morning he was expecting to play against Pontypool RFC.
"From that day onward there has not been a single day where I haven't thought about my condition. It makes you realise how big a part of your life a diagnosis like this is," the teenager said.
Frank, from Tenby, was one of more than 23,000 young people to be tested by CRY last year alone.
He has now turned the diagnosis into an opportunity to take up new pursuits including golf, photography and music.
"I, and my parents, would still 100% recommend that other young people get screened. It's so important.
"You can live without sport if you fill your life with different things. In fact I would go as far to say I'm now happily living with HCM, it's just that life's a bit different than I'd planned."
Official figures from CRY show that around 12 young people under the age of 35 die suddenly from a previously undiagnosed heart condition every week in the UK. Some 80% of these deaths will occur with no prior symptoms, the charity says.
Chief executive of CRY, Dr Steven Cox, had to pull out of a prestigious sports scholarship in the United States in the early 1990s aged 18 when a routine test identified an underlying, symptomless heart condition.
He said: "Frank's story is becoming more and more common as we test increasing numbers of young people with apparently no symptoms, no obvious family history or warning signs.
"However Frank's attitude is amazing and we really do applaud him for speaking out and blogging about his experience.
"Not only will this encourage an even greater uptake of screening but will also reassure other, recently-diagnosed young people that this does not mean the end of your life, rather the start of a new path – something I can say too, from experience."
---
Story Credit: http://www.walesonline.co.uk/news/health/rugby-mad-teen-give-up-13356722