620,000 People In The UK Are At Risk Of Sudden Death – This Is Why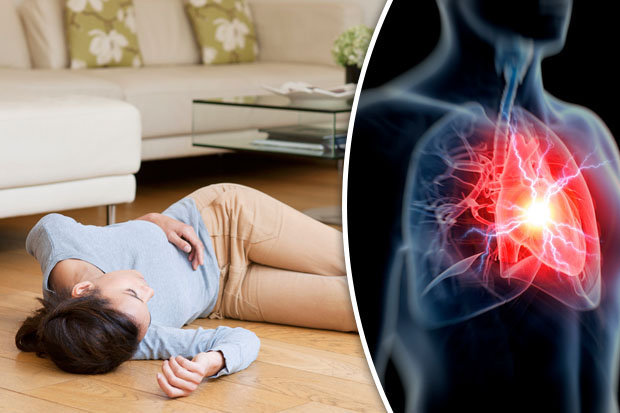 The British Heart Foundation (BHF) has revealed 620,000 people in the UK could be at risk of sudden death.
This is because they have a faulty gene that puts them at risk of heart disease and sudden death caused by cardiac arrests.
But most people are unaware they are at risk, according to the BHF.
Around 12 people under 35 die every week from heart conditions with no explanation.
And the BHF have said people affected can remain unaware and undiagnosed – and can pass on the condition to their children.
Last year England cricketer James Taylor was forced to retire at 26 because of ARVC – arrhythmogenic right ventricular cardiomyopathy.
This is a rare, inherited disease of the heart muscle and can cause sudden cardiac arrest.
It is caused by a mutation in one or more genes and happens when some of the heart muscle is replaces by fibrous tissues and fat.
"It is safe to say that being diagnosed with ARVC was the toughest and scariest week of my life," James said.
"I never would have thought it would happen to me. I was 26 years old and playing cricket for England but my condition meant that I was at risk of sudden death from a cardiac arrest."
"I was lucky as my condition was detected early and despite having to give up my career, with medication I can lead a relatively normal life," he added.
Former Bolton Wanderers footballer, Fabrice Muamba suffered a sudden cardiac arrest on the pitch of White Hart Lane in 2012 – he survived thanks to the quick thinking of a doctor who was at the match.
The BHF's medical director, Professor Sir Nilesh Samani said: "The reality is that there are hundreds of thousands of people across the UK who are unaware that they could be at risk of sudden death,"
"If undetected and untreated, inherited heart conditions can be deadly and they continue to devastate families, often by taking away loved ones without warning."
---
Story Credit: http://www.dailystar.co.uk/health/609133/Sudden-death-cardiac-arrest-what-is-arvc-symptoms-signs