3 Sneaky Tricks Of Heart Disease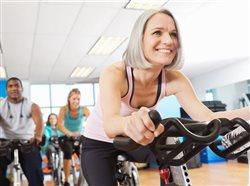 (BPT) - As Americans, our health is far from perfect, but over the decades, we've seen great improvements to medical care and lived longer lives. But new health data in a recent report might shake up our complacency: The federal government finds that life expectancy for Americans has dropped for the first time in 25 years.
Though the factors are varied and complex, it has health experts and doctors taking a hard look at the current realities, including our rising obesity rate and the fact doctors may be reaching their limit on what they can do to treat heart disease.
"The report, though troubling to any family doctor, can be used as the basis of a wake-up call to anyone to improve their health," says Andrew Manganaro, MD, FACC, FACS, Chief Medical officer for Life Line Screening. "That is especially true for those who have been diagnosed with a risk factor for heart disease."
Manganaro urges patients ages 55 and older to be proactive with their heart health by scheduling regular doctor visits and following their doctor's instructions. In addition, he recommends making regular cardiovascular screenings a part of your wellness routine.
Not convinced you need a screening? These three realities of cardiovascular health might change your mind.
1. Heart disease is often silent.
Problems with the cardiovascular system can creep in gradually. Fully 80 percent — 4 out of 5 — of people who have a stroke have no symptoms beforehand. High blood pressure, high cholesterol and coronary artery disease are often silent, partly because the warning signs are not what most people expect. Symptoms are less obvious, such as a headache, shortness of breath or pain in the jaw. Even if you are already taking steps to manage your risk factors, a screening will give you and your doctor a picture of the health of your cardiovascular system.
2. Minor conditions are easy to ignore.
Even if your screening doesn't reveal you're at a very high risk of suffering a stroke or heart attack, don't be complacent. Because your cardiovascular system is interconnected, plaque in one artery makes it very possible that plaque will eventually show up elsewhere. For example, a diagnosis of peripheral artery disease is a condition that is associated with leg cramping, but that's a diagnosis that should be taken as a warning. Because these leg arteries are literally narrowing, it could mean that the arteries to the brain could also narrow, creating the ideal conditions for a stoke. Likewise, if arteries to the heart were to narrow, that could lead to heart attack or heart failure.
3. Oral health is a window to artery health.
For decades, researchers have seen a connection between oral health and heart health. Back in the 1920s for example, doctors thought they could cure heart disease by extracting teeth. While the connection is not yet fully understood, we do know oral plaque has a relationship to carotid artery plaque. Manganaro encourages patients to also see their dentist regularly and take good care of their gums and teeth.
The good news is you don't need a prescription or take a trip to the doctor's office to have preventive health screenings for cardiovascular disease. Life Line Screening performs affordable testing in community settings throughout the country. This testing will reveal where carotid artery plaque buildup is located and how much. This could translate into lifesaving treatment for you, or simply offer peace of mind. To find out when a screening clinic may be scheduled in your area, visit www.lifelinescreening.com/HeartCheck or call (877) 754-9631.
---
Story Credit: http://www.waynecojournalbanner.com/online_features/senior_living/article_a86eaeaa-dede-5fd6-b0e5-4a50ce799d96.html