Terri Kelly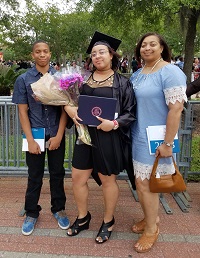 I've worked in education for approximately 15 years. I earned my Master degree in Educational Leadership from Nova Southeastern University. I earned my Bachelor of Science degree in Speech Pathology from North Carolina A&T State University. I currently work for Duval County Public School as a Charter School Coordinator.
I enjoy the beach, sports, fishing, and traveling. I would love to be able to travel abroad when I retire. As for now, I have only traveled within the United States. I have coached girls' varsity basketball and currently I am an assistant coach of young girls with the Police Athletic League (P.A.L.)
I'm the mother of two, Dajah and Lewis.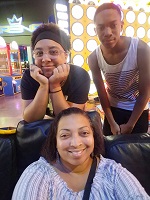 Dajah was a fun spirited young lady. She had a huge heart for others as well as nature. She graduated high school one year early and went on to complete an Associate of Science degree in Criminal Justice from Florida State College at Jacksonville.
On February 4, 2019, my daughter Dajah gained her wings. My daughter passed away in her sleep two weeks before her 20th birthday from an undiagnosed heart condition. My daughter received yearly physicals in order to play soccer at River City Science Academy, be on the track team, and play flag football at Sandalwood. Dajah never had any chest pains, shortness of breath or passing out yet she passed away of Sudden Cardiac Death. I was told that if she would have received an EKG or echocardiograph it could have detected the heart condition.
This is why I am partnering with SafeBeat. I want to make EKG screening a required part of the sports physical. SafeBeat is a phenomenal nonprofit organization working to provide preventive screenings in order to help save lives.
---