Marques Ogden
Motivational Speaker | Author | Retired NFL Professional Athlete

"I like the fact SafeBeat travels into economically disadvantaged areas to help kids be aware of their heart conditions. I am so happy to be a part of such an amazing organization!!!"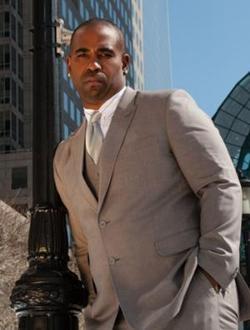 Growing up in a single parent home with a father that inspired perseverance and fairness, Marques Ogden learned how to define his values and set goals. Ogden attended Howard University from 1998-2002 where he played Division I football. He then followed his dream and his brother Jonathan's footsteps, eventually getting drafted into the NFL in 2003. Overall, he played for 5 years as an offensive lineman with the Titans, Bills, Ravens and Jaguars. Even during the off season, Ogden helped train football players in Europe, both physically and mentally.
At the age of 27, he founded a construction company called Kayden Premier Enterprises; a business that grew rapidly in its first few years, but Ogden and the business eventually went bankrupt after Ogden loss almost 2 million dollars on one project in a time period just under 90 days.
At his darkest point, the NFL Trust came in and helped Ogden restructure his life. With hard work and determination, he became a motivational speaker and marketing leader, helping to build others up to succeed.