David H. Spodick, MD, FACC, MACP, FCCP, FAHA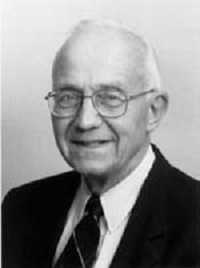 Dr. David H. Spodick attended Bard College and was awarded a Doctorate in Science for his work in the field of noninvasive clinical cardiology and physiology. He interned at St. Francis Hospital in Hartford, and completed his residency training at Beth Israel Hospital and New England Medical Center. He also served in the Air Force, which afforded him the opportunity to travel extensively. Travel later became an integral part of his professional career.
Although Dr. Spodick became interested in the emerging subspecialty of cardiology during his residency, his career started when he became David Littmann's first fellow in cardiology in 1956. After participating as a special post-doctoral fellow, sponsored by the National Heart Institute at the West Roxbury Veterans Administration Hospital, he moved to the Lemuel Shattuck Hospital. He then began a 19 year academic career including academic appointments at all three of the Boston medical schools and read all of the Boston Evening Clinic's electrocardiograms for 15 years without remuneration.
David Spodick became Chief of Cardiology at St. Vincent Hospital in 1976, where he joined Chief of Medicine Gilbert Levinson, an established cardiovascular researcher. Dr. Spodick has remained at St. Vincent Hospital, where he is a skilled practitioner and revered educator. Until recently, he also oversaw the Noninvasive Unit. His academic appointment at the University of Massachusetts Medical School has enriched the young careers of countless medical students.
David Spodick's career as a clinician, researcher, educator, and administrator in cardiovascular medicine continues to evolve after 50 years. He has focused on four areas: noninvasive evaluation of the heart, including physical examination; diseases of the atria; diseases of the pericardium; and electrocardiography. His meticulous examination of all available data and his ability to synthesize the information has led him to become a world expert on the latter two of these topics. As such, he has been referred many difficult cases for second, third, and fourth opinions.
His curriculum vitae includes well over 400 articles, as well as numerous books, chapters, and abstracts. He has held many editorial positions and is an esteemed reviewer for many cardiovascular journals. In 1998, he received the Burger Award of the European Society of Noninvasive Cardiovascular Dynamics. In 2003, Dr. Spodick was awarded the Melvin L. Marcus Memorial Award for his distinguished contribution as a gifted teacher in cardiology by the International Academy of Cardiology at the 3rd World Congress of Heart Disease. His cardiovascular fellows have recognized him with teaching awards on an almost yearly basis.
David Spodick continues to be highly productive in the cardiovascular medical community through his work at St. Vincent Hospital, where he is Director Emeritus of the Cardiovascular Medicine Fellowship Program and at the University of Massachusetts Medical School where he is Professor of Medicine Emeritus.