Woman Born with Heart Defect Urges Others to Change Habits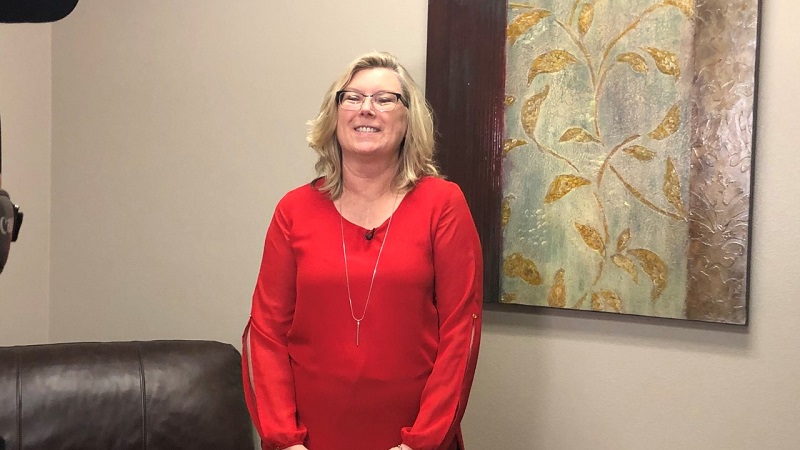 LAS VEGAS (KTNV) — Millions of Americans are affected by heart disease.
One of them is Melanie Baldwin.
She has had to think about heart health all of her life.
"I just don't think we think long term. I think we are just thinking about this week or this day," Baldwin said.
She was born with a congenital heart defect and has survived numerous heart valve surgeries and cardiac arrest in 2013.
"I'm on this medication the rest of my life, but I think it's a good trade off because in exchange I get to breathe in and out," Baldwin said.
But the American Heart Association says more than 121 million Americans had some sort of cardiovascular disease in 2016. That's nearly half of all U.S. adults.
That number takes into account those with high blood pressure which raises the risk for heart attack and stroke.
Elisa Brown is a physician assistant.
"Blood pressure is a big one," said Brown.
New guidelines for high blood pressure readings were adopted in 2017 which could account for the increase, but lifestyle choices are a huge factor.
"It's diet mostly in the United States," Brown said." Of course, we know that. That's a no brainer."
"If I could change my lifestyle and fix what's wrong with me it would be amazing," said Baldwin. "I think of all the people that have that opportunity to actually take control of their lives and to make a difference. If they just exercise a little more, ate a little better and stop smoking," she continued.
Brown said you should also control diabetes if you have it, and start getting regular checks on your blood pressure and cholesterol beginning at age 40. Earlier if heart disease runs in your family.
"And I know it sounds like I'm preaching, but this is not a club you want to belong to," Baldwin said.
---
Story Credit: https://www.ktnv.com/news/woman-born-with-heart-defect-urges-others-to-change-habits
---
Since you're here, we have a small favor to ask. Requests from schools and districts for our screening services are growing, which means that the need for funds to cover the cost of those services is also growing. We want to make our services available to those who request it and beyond, so you can see why we need your help. Safebeat heart screenings take a lot of time, money, and hard work to produce but we do it because we understand the value of a child's life, PRICELESS!
If everyone who reads this likes it and helps fund it, our future would be more secure. For as little as $1, you can support Safebeat and it only takes a minute. Make a contribution. -The SafeBeat Team