Why You Should Take Care Of Dental Health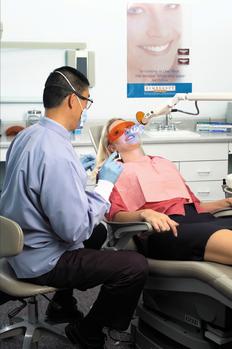 THERE'S a saying that the mouth is a gateway to the body. Oral health is essential to general health and well-being. However, getting people to visit a dentist is sometimes akin to pulling teeth.
But dentists and heart specialists warn that not taking good care of your teeth can not only lead to bacteria build-up and make your gums prone to infection but gum disease, or periodontitis, could lead to poor heart health.
Dr Willie Koen, a Cape Town heart surgeon, says bacteria from the mouth can cause blood clots and lead to serious heart problems if it enters the bloodstream.
"People who do not take care of their teeth or oral health are indirectly neglecting their overall health," said Koen.
Heart disease has been under the spotlight in the past few weeks, with Heart Awareness Month coming to an end yesterday.
Dental surgeon Dr Wim de Beer concurred with Koen.
"If your mouth is full of inflammation, one of the first systemic areas it affects is your heart. The bacteria from the mouth mostly affect the outer muscle of your heart and cause damage."
He adds that periodontitis also negatively affected arteries and blood vessels.
"There are many studies that link poor oral health to heart and blood vessel disease. Besides periodontitis, other oral health issues like dental abscesses may also have systemic effects," said De Beer.
Heart disease, however, could be avoided if people took better care of their oral health. One way to do so is by visiting a dentist every six months for a general cleaning and full examination of your teeth and gums. If diagnosed with periodontitis, monthly visits are encouraged.
Online health portal WebMD says bleeding gums can do more than just threaten your dental health.
"A growing body of research finds bacteria and inflammation in your mouth are also linked to dementia, and may jeopardise your overall health."
WebMD encourages early treatment of gum disease and regular dental X-rays.
"If you are aggressive about treating your mouth health, your overall health gets better too."
---
Story Credit: https://www.iol.co.za/lifestyle/health/why-you-should-take-care-of-dental-health-11453291