The Latest Advice For A Healthy Heart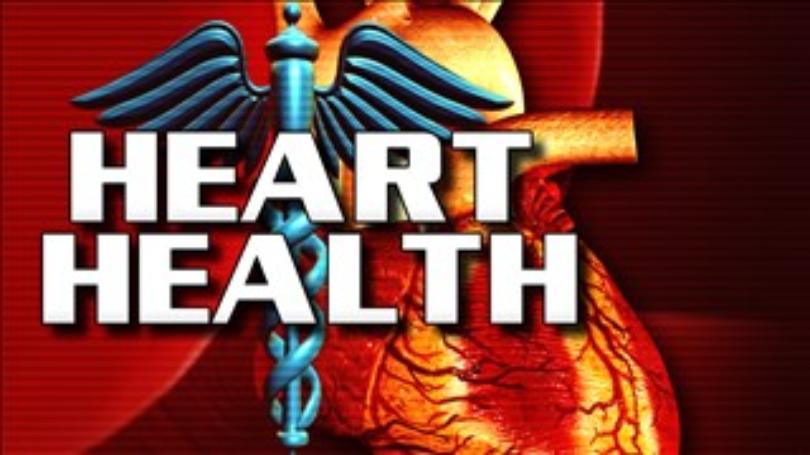 CBS NEWS Maintaining a healthy heart is an essential part of overall health and well-being. But heart disease is still the leading cause of death for both men and women in the United States, accounting for about 1 in every 4 deaths, according to the Centers for Disease Control and Prevention.
How can you improve your odds? Here's a roundup of some of the latest research about what makes and keeps hearts healthy.
What you eat
Research suggests that sticking to a Mediterranean diet may significantly lower your risk of heart disease.
One recent study followed more than 2,500 Greek adults, aged 18 to 89, whose diets and health were tracked for 10 years. Preliminary results showed that those who most closely followed a Mediterranean diet were 47 percent less likely to develop heart disease than those who didn't follow the diet.
Previous studies have shown that a Mediterranean diet -- high in fresh fruits and vegetables, whole grains, beans, nuts, fish, and olive oil -- is associated with weight loss, lower blood pressure and blood cholesterol levels, and a lower risk of diabetes, too.
When you eat
According to a recent statement from the American Heart Association, it's not just what you eat but when you eat that may have an impact on heart health.
Eating more of your daily calories earlier in the day -- when your body can better metabolize food -- may lower heart disease risk factors such as obesity, high blood pressure and high cholesterol, the statement says.
Spreading out your day's calories across smaller, more frequent meals also seems to benefit the heart, experts suggest.
"Consume a balanced diet, obviously, but if this can be done in the context of more frequent meals during the waking hours -- not so close to bedtime, and earlier in the day -- that would be the ideal," says Dr. Marie-Pierre St-Onge, the author of the statement and a researcher at Columbia University Medical Center.
Preterm delivery and heart risks
Women who deliver their babies prematurely appear to be at a greater risk of cardiovascular disease later in life, according to a study published in the American Heart Association's "Go Red for Women" issue of the journal Circulation.
The findings, experts say, can help provide women and their doctors with a valuable indicator about their future risk.
"A woman who delivers a preterm infant now has an early warning signal for her future health," Lauren Tanz, first author of the study and a programmer and analyst at Brigham and Women's Hospital in Boston, told CBS News. "Since heart disease risk develops over a lifetime, she might want to adopt a heart healthy diet and lifestyle."
Women who have experienced preterm deliveries can also act by getting regular checks for heart disease risk factors such as blood pressure and cholesterol.
Coffee and heart health
A cup of coffee may do more than help you get through the mornings. A study out of Stanford University School of Medicine finds that it can also help tamp down the type of inflammation that's linked to heart disease risk factors such as high blood pressure and stiff arteries.
While the researchers acknowledge this in no way means coffee is a magic bullet for better health, the findings may help explain previous research that has linked higher caffeine intake to a longer life.
Stress and the heart
Doctors have long known that too much stress isn't good for the heart, but a recent study from Massachusetts General Hospital may help explain why.
Through PET and CT scans, researchers found that people with elevated levels of activity in the amygdala -- a small region of the brain closely tied to stress -- were at higher risk for heart disease and stroke.
Experts say the findings suggest that reducing stress -- through techniques like meditation and mindfulness -- may go beyond improving psychological well-being and help with maintaining heart health.
How much exercise?
Getting regular exercise not only reduces a person's risk of heart disease, it can also increase the chance of survival if a heart attack does happen, compared to people who aren't in very good shape, according to a 2016 study.
"We're seeing about a 50 percent reduction for developing heart disease in those who exercise. For individuals who have heart disease -- if they've had bypass surgery, a stent, a heart attack -- there's a 30 to 50 percent reduction in the risk of death compared to those who don't get involved in a cardiac rehab program," said Dr. Gordon Blackburn, program director of cardiac rehabilitation at the Cleveland Clinic, where the survey was conducted.
Blackburn says people should get at least 30 minutes of exercise per day, most if not all days of the week.
"Americans know exercise is important, but most don't realize just how far a little exercise can go -- potentially reducing the risk of dying from heart disease by as much as 40 to 50 percent. It's worth making time for it," said Dr. Steve Nissen, chairman of cardiovascular medicine at the Cleveland Clinic. He recommends heart patients consult with their doctors before launching a new fitness program.
Pregnancies and Afib
Experiencing multiple pregnancies increases a woman's risk of developing atrial fibrillation later in life, according to a recent study. The condition, also called Afib, is characterized by an irregular heartbeat and can lead to blood clots, stroke, heart failure, and other complications.
The researchers speculate that the repeated exposure to physiological, metabolic or hormonal factors during pregnancy might explain the link.
But they note that the point of the research is no way to discourage women from having children.
"Our research highlights that something about pregnancy predisposes women to this greater risk, and more research is needed to help us understand why," study author Dr. Jorge A. Wong of McMaster University in Hamilton, Ontario, Canada, said in a statement.
"Silent" heart attacks
There's some evidence that people who have a higher tolerance for pain may be at an increased risk of having a "silent" heart attack, a recent study published in the Journal of the American Heart Association suggests.
While chest pain is a classic symptom of a heart attack, many people -- particularly women -- have so-called "silent" heart attacks where such pain isn't present.
Though the study does not confirm that pain tolerance plays a role or explain how such a connection may work, experts say people should be aware of the less typical symptoms of a heart attack. These can include pain in the upper back or jaw, shortness of breath, nausea and heartburn-like pressure in the upper abdomen.
If you think you may be experiencing a heart attack, seek medical attention immediately.
Snowstorm risks
Blizzards and other big snowstorms may do more than leave a slippery mess -- they could also be hazardous to your heart. New research published in the American Journal of Epidemiology finds a sharp spike in hospital admissions for heart problems two days after winter weather events.
While the study found that hospital admissions for heart attacks, chest pain and stroke actually fell on the day of the storm -- possibly because people can't get out for medical care -- they rebounded again in the next 48 hours.
The research did not identify the cause of the increase in hospital admissions after a snowstorm, but experts suspect shoveling has something to do with it.
Heart patients are advised to avoid shoveling snow and prepare ahead of the storm by making sure they have plenty of prescription medications on hand, to avoid running out when it may be difficult to refill them.
Some doctors also advise people who are not usually physically active to avoid shoveling, as the extra exertion and cold temperatures could put excessive strain on the heart.
---
Story Credit: http://www.valleynewslive.com/content/news/The-latest-advice-for-a-healthy-heart-415052873.html