Staying Active Is One Of The Best Ways To Stay Healthy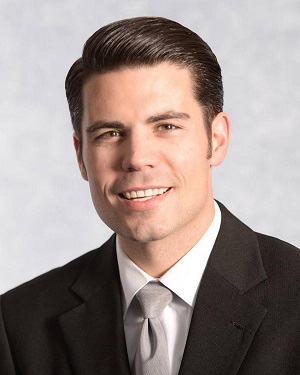 The days are getting shorter, students are preparing for the fall semester and in a few weeks fans will pack Beaver Stadium for the first football weekend. August marks the unofficial beginning of the end of summer, but it also marks the start of the Physical Activity and Heart Walk Month.
About 2 in 3 American adults and 1 in 3 American children are overweight or obese, and the number continues to grow. Only about 22 percent of American adults meet the federal physical activity recommendations for aerobic and strengthening activity. About 1 in 3 adults participates in no leisure time physical activity at all. Worldwide, physical inactivity (35 percent) is now more prevalent than smoking (26 percent) and is responsible for more deaths. Those are just some of the reasons the AHA focuses on the importance of physical activity, like walking, this month.
Staying active is one of the best ways to stay healthy, look and feel better and live longer. The AHA recommends getting at least 150 minutes of moderate aerobic activity per week. Doing so can lower the risk of heart disease and stroke, help to better manage stress and sleep and improve overall health and well-being. Just 30 minutes a day, five days a week is a simple way to achieve this weekly goal. That can even be broken down into a few sessions of 10 minutes each throughout the day.
Physical activity and a healthy diet are important factors in maintaining an ideal body weight. Gaining even a little weight over time may alter the structure and function of heart muscle, affecting long-term risk of heart failure, according to new research published last month in the Journal of the American Heart Association, the Open Access Journal of the AHA/American Stroke Association.
Researchers followed 1,262 adults (average age 44, 57 percent women, 44 percent black, 36 percent obese) who were free from heart disease and other conditions that put them at high risk for heart disease for seven years. Participants had MRI scans of their hearts and multiple body fat measurements at the start of the study and then seven years later.
Researchers found those who gained weight:
▪ even as little as 5 percent, were more likely to have thickening and enlargement of the left ventricle, well-established indicators of future heart failure;
▪ were more likely to exhibit subtle decreases in their hearts' pumping ability; and
▪ were more likely to exhibit changes in heart muscle appearance and function that persisted even after the researchers eliminated other factors that could affect heart muscle performance and appearance, including high blood pressure, diabetes, smoking and alcohol use.
"Any weight gain may lead to detrimental changes in the heart above and beyond the effects of baseline weight so that prevention should focus on weight loss or if meaningful weight loss cannot be achieved — the focus should be on weight stability," said Dr. Ian Neeland, study senior author and a cardiologist and assistant professor of medicine at University of Texas Southwestern Medical Center in Dallas. "Counseling to maintain weight stability, even in the absence of weight loss, may be an important preventive strategy among high-risk individuals."
The researchers caution that their study was relatively small and their findings do not mean that every person with weight gain will necessarily develop heart failure. The results do suggest that changes in weight may affect heart muscle in ways that can change the organ's function.
The Heart Walk is the AHA's biggest event for raising funds to save lives from heart disease and stroke. More than a million people in more than 300 cities across the United States, including State College, are joining Heart Walks to take a stand against heart disease and stroke and help us all be Healthy For Good.
The 2017 Centre Heart Walk and 5K Run will be held on Saturday, Sept. 23 at Medlar Field at Lubrano Park. Check-in begins at 8 a.m. with the walk/run starting at 9:30 a.m. To register in advance, visit www.heart.org/centrewalk.
For additional information on local Heart Association efforts, contact Division Director Brooke Welsh at 717-730-1713.
Sean Dreher is the communication director for the American Heart Association/American Stroke Association.
---
Story Credit: http://www.centredaily.com/living/liv-columns-blogs/article165753042.html