South Jersey Residents Aim To Be Healthy For Good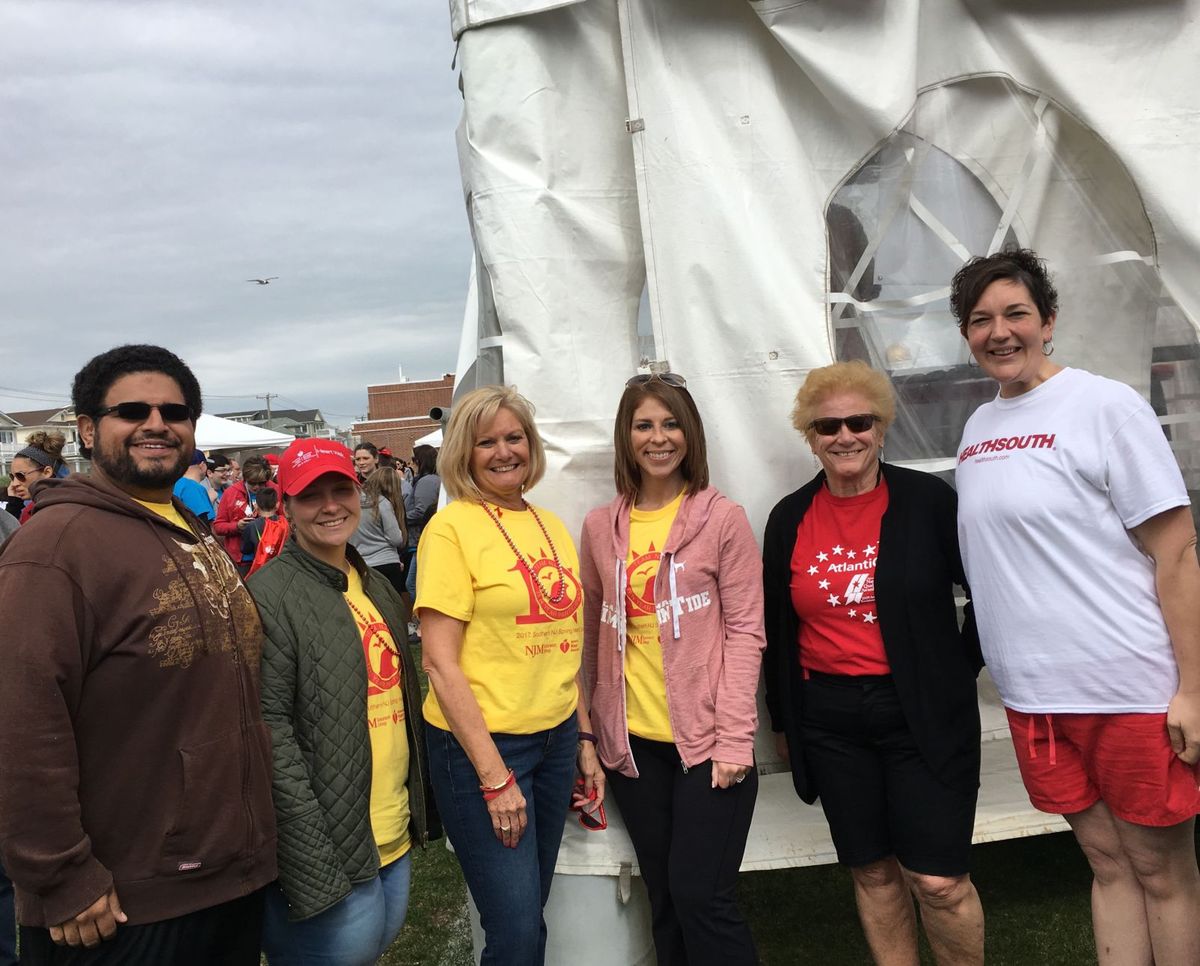 ROBBINSVILLE, NJ -- Five New Jerseyans were recently recognized with a Lifestyle Change Award at the 2017 American Heart Association Southern New Jersey Spring Heart Walk. The award is presented to those who have made changes that have impacted their quality of life and improved their health.
Frances Sullivan of Margate City, Tara McShane of Hammonton, Mark and Margaret Tarmann of Williamstown and Vanessa Emery of Cape May made significant changes to live healthy for good and were recognized with a Lifestyle Change Award.
Sullivan began her lifestyle change in Jan. 2016. At that time, she was at her highest weight and had trouble walking up steps without feeling fatigued. She decided to join a gym and change her diet. By the end of 2016, Sullivan had lost over 50 pounds, reduced her blood pressure and reduced her Body Mass Index (BMI). For Sullivan, this was an overall lifestyle change, not a diet. She is happy with her results and plans to maintain her weight loss for years to come.
McShane lost a total of 105 pounds over the course of two years and has maintain her weight loss for over three years. She adopted a primarily plant-based diet and added increasing levels of physical activity. Since losing the weight, she has participated in several half-marathons and other runs, and in the process, was also able to lower her blood pressure and cholesterol levels.
The Tarmanns started their lifestyle journey when they were expecting their first child. Both battled obesity throughout their lives and each had their own list of medical morbidities. After the birth of their son, the Tarmanns began losing weight and have collectively lost over 260 pounds. They no longer need hypertension medication and Mark is no longer diabetic. What's best is that they can enjoy their now two-year-old son with more energy.
After a blood pressure crisis in June 2015, Emery decided she needed to change her life. Starting at 290 pounds with high triglycerides and high blood pressure, Emery adopted a healthier diet and began exercising daily. By March 2017, Emery lost over 100 pounds and reduced her triglycerides and blood pressure. She continues to eat healthy and exercise daily and hopes to inspire others that it's never the wrong time to start getting healthy.
The Lifestyle Change Awards, locally sponsored by NJM Insurance Group, were presented at the Southern New Jersey Spring Heart Walk, held at the Ocean City Sports and Civic Center in Ocean City, NJ on May 20. After the presentation of awards, the walkers took to the boardwalk to begin a one or three- mile noncompetitive walk in honor of heart health.
Heart Walks, which are nationally sponsored by Subway, are the signature community event for the American Heart Association's Healthy For GoodTM movement which encourages Americans to lead healthier lives by delivering science-based recommendations, tools, tips and motivation to build healthier behaviors. The walk also raises funds to support the fight against heart disease and stroke – our nation's No. 1 and No. 5 leading causes of death. Held in more than 305 communities nationwide, the Heart Walk is designed to promote physical activity and heart-healthy living through a fun environment that's rewarding for the entire family.
Four key areas ground the Healthy For Good movement—Eat Smart, Add Color, Move More and Be Well. Unfortunately, about one in three adults participate in NO leisure time physical activity. Getting the recommended 150 minutes of moderate physical activity weekly is linked to lower risk of diseases, stronger bones and muscles, and improved mental health and mood. According to one study, just 25 minutes of brisk walking a day can add up to seven years of life expectancy. In fact, for the average person in their 50s and 60s, moderate exercise could reduce the risk of dying from a heart attack by half.
---
Story Credit: http://www.capemaycountyherald.com/lifestyle/health_and_wellness/article_4496896a-41d4-11e7-93ad-c3f1afa89506.html