Simple Lifestyle Changes Can Have Great Impact On Heart Health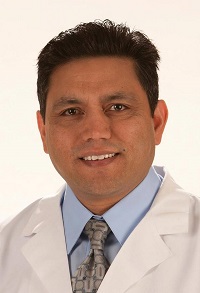 Despite significant progress, heart disease remains the No. 1 cause of death among men and women in developed countries. One out of four adults die of cardiac-related causes, and many more suffer from lifelong complications and disability.
Those fortunate enough to receive timely treatment often feel that their problem has been cured. Yet research has shown that simple changes in lifestyle and a serious commitment to healthy living has much more of an impact on prevention of heart disease and cardiac events than the best forms of commercially available health care.
Taking these steps will help lower your risk of heart disease and its complications:
Stop smoking. All things being equal, those who do not smoke or quit smoking are at 90 percent less risk of serious cardiac events compared to smokers. Smoking is the leading preventable cause of death and diseases, including heart attacks, strokes, peripheral arterial disease and many forms of cancer.
Monitor your blood pressure. High blood pressure causes injury to the smooth internal lining of blood vessels, leading to hardening of the arteries, blockages and organ damage. High blood pressure is diagnosed by testing and does not always cause symptoms. Knowing your blood pressure through periodic checkups and taking appropriate steps can lower the risk of serious conditions.
Keep your cholesterol in check. High cholesterol is caused by genetic predisposition, unhealthy eating or both. Knowing your cholesterol level and treating elevated cholesterol is vital to the prevention of heart attacks and strokes.
Take diabetes seriously. A diagnosis of diabetes is as serious as a diagnosis of heart disease. It affects many organ systems and needs a comprehensive approach to achieve optimal blood sugar levels for prevention of serious complications.
Change your diet. A general heart healthful diet is high in plant-based and high-fiber foods and low in high-fat foods and foods from animal sources. The DASH (dietary approaches to stop hypertension) diet has been shown to lower blood pressure and the risk of cardiovascular disease.
Exercise. A 30-minute brisk walk or slow jog on most days of the week has been shown to improve blood pressure, diabetes and cholesterol control, and improves overall cardiac health.
While it is possible to prevent heart disease, it is equally important to recognize the early signs and symptoms and to seek expert medical help as soon as possible. Once diagnosed and treatment has started, routine follow-up and health maintenance visits with health professionals are important for a healthy life.
Dr. Azhar Aslam, an interventional cardiologist with Baptist Health Medical Group Lexington Cardiology, practices at Baptist Health Lexington.
---
Story Credit: http://www.kentucky.com/living/health-and-medicine/article132288204.html