Poor Diet Linked To Half Of Heart Disease, Stroke, Diabetes Deaths
Food choices can have a profound impact on your health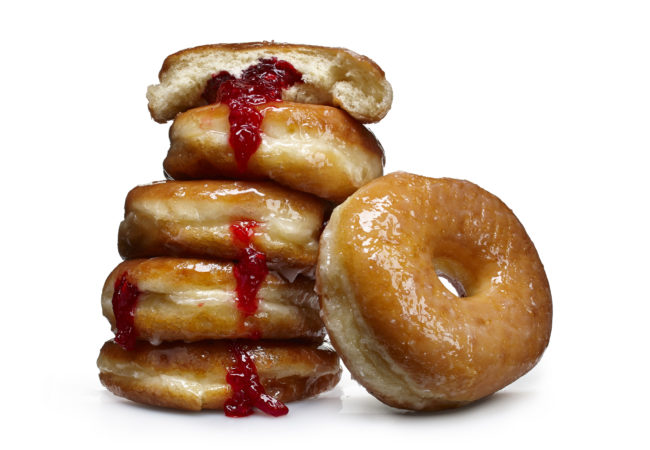 Most of us are aware that what we eat affects our health. But the results of a new study illustrates that fact vividly: Almost half of deaths in one year caused by heart disease, stroke and type 2 diabetes in a large group of Americans were linked with a poor diet.
Researchers from Tufts University in Boston, the University of Cambridge in England and Montifiore Medical Center in New York analyzed data from the National Health and Nutrition Examination Survey. They looked at the deaths of more than 700,000 people in 2012 from heart disease, stroke and type two diabetes, and examined 10 dietary factors among the population such as consumption of sugar-sweetened drinks, processed meats and sodium intake.
Their analysis showed that about 45 percent of the deaths were linked to unhealthy eating habits heavy on foods and nutrients that have long been associated with influencing cardiovascular and metabolic health.
The foods studied
The researchers looked at these 10 foods:
Salt
Nuts and seeds
Processed meats
Seafood omega-3 fats
Vegetables
Fruits
Sugar-sweetened beverages
Whole grains
Polyunsaturated fats
Unprocessed red meats
The largest number of heart disease deaths was associated with high intake of processed meats and sugar-sweetened beverages and low intake of nuts.
High stroke risk was associated with a diet low in fruits and vegetables and high in salt.
Increased risk of death from diabetes was associated with consuming more processed meats and sugar-sweetened drinks, and not enough whole grains. The food linked to the most deaths overall was salt.
Make good choices
The study illustrates the fact that your food choices can have a profound impact on your health, says registered dietitian Kate Patton, MEd, RD, CCSD, LD. Ms. Patton was not involved in the research.
"Based on this study, Americans need to increase their intake of fruits and vegetables, continue to avoid processed meats, as well as avoid sugar-sweetened beverages. Those are some of the big things," she says. "The other take-home message is to increase your consumption of nuts and fish, especially the omega-3 rich fish like salmon and tuna."
It's important to remember the quality of food you consume has a direct impact on the quality of your health, Ms. Patton says.
"A way of looking at it is thinking about food as medicine and food can really improve your health and decrease your risk of developing these chronic diseases," she says.
Complete results were published online today in JAMA, the Journal of the American Medical Association.
---
Story Credit: https://health.clevelandclinic.org/2017/03/poor-diet-linked-to-half-of-heart-disease-stroke-diabetes-deaths/