JOHN DOHERTY: Studies Show Vitamin D Has Big Benefits for Athletes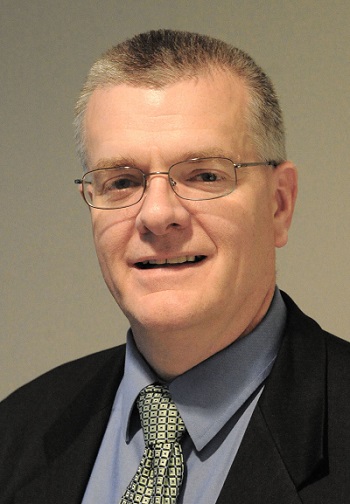 What would you do to get stronger bones and muscles, better performance and fewer injuries?
Too many have sought such results from banned chemicals such as anabolic steroids and human growth hormone. Upon being caught, they have faced suspensions, bans and shame. Furthermore, those who have escaped undetected may have seen improvement in bones, muscles and performances, but not injury rates. Torn tendons are often the result of chemically enhanced muscles.
Other side effects include heart disease, kidney disease and liver disease.
There is one substance, though, that provides all these things that an athlete seeks. It is legal. It is inexpensive. And actually, it is quite necessary.
You find it in milk, eggs, fish, breakfast cereal and multivitamins. Play outside this time of year in a T-shirt and shorts and your skin will make it for you.
The substance is vitamin D.
For dark-skinned athletes and those who play their sports indoors and/or at cooler latitudes, deficiency is a problem. In fact, according to a study in the March 2015 issue of the journal Sports Medicine, 56 percent of athletes had insufficient levels.
A literature review in the April 15 issue of the Journal of the American Academy of Orthopaedic Surgeons explained in detail the effects of vitamin D — or the lack of it — on athletic performance.
Daily supplementation has been shown to increase hand grip strength, bench press, leg press, vertical jump and squat, while improving sprint times.
One of the studies cited in the AAOS article found that in a group of 80 American professional football players, 77 percent of them were vitamin D deficient. However, the lower the level of vitamin D, the greater the likelihood that the player would be released from his team prior to the start of the regular season due to injury or inadequate performance.
A British investigation of Royal Marine recruits determined that those who were vitamin D deficient were 60 percent more likely to suffer a stress fracture than those with normal levels.
Another look at American football pros determined that those who have suffered at least one fracture had significantly lower levels of vitamin D than those who had never had a broken bone.
How then to prevent vitamin D insufficiency? According to the AAOS story, the Endocrine Society recommends a daily intake of 1,500 IU (international units) from all dietary sources. Studies on athletes have used supplement levels as high as 5,000 IU. The typical multi-vitamin tablet contains 1,000 IU of vitamin D.
The question then becomes how much is too much. And are there any negative side effects?
Kidney stones are one concern. One cited study showed a slightly increased risk from vitamin D supplementation but all the others in the AAOS review did not.
Toxic levels of vitamin D will cause decreased appetite, vomiting, increased urination, unrelenting thirst, kidney trouble and even "altered mental status," according to the AAOS story. However, it is nearly impossible to attain toxic levels.
Exposure to sunlight and/or a normal daily diet will never cause toxic levels. Nor will daily supplementation at doses as high as 4,000 IU per day, according to the Institute of Medicine. The AAOS reports the primary danger is from "improperly manufactured supplements" that have delivered doses 1,000 times higher than labeled.
Nonetheless, before adding vitamin D supplements to your diet, consult with your family physician and be sure the supplement comes from a reputable manufacturer.
John Doherty is a licensed athletic trainer and physical therapist. This column reflects solely his opinion. Reach him at jdoherty@comhs.org. Follow him on Twitter @JDohertyATCPT.
---
Story Credit: http://www.nwitimes.com/sports/columnists/john-doherty/john-doherty-studies-show-vitamin-d-has-big-benefits-for/article_c4311889-c06d-5f8f-9da3-aba183f4e794.html