How to Treat Yourself to Chocolate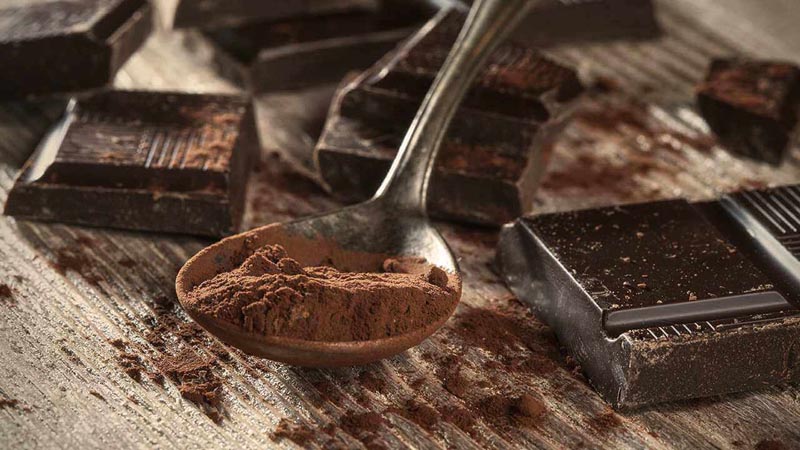 5 Rules for Heart Healthy Indulgence
It's fun to fantasize about the potential health benefits of chocolate. The thought that a bar of chocolate or a decadent devil's food cake could be good for you is a dream come true for anyone with a sweet tooth. And, to a certain extent, the science backs it up.
Cocoa, the roasted and ground form of the cacao bean, is rich in flavanols, a type of antioxidant with well-established health benefits. Flavanols have been shown to protect the cardiovascular system, help lower blood pressure and improve blood flow to the heart and brain, making blood less likely to clot and boosting brainpower. Cacao is also associated with increased nitric oxide production, which helps control insulin sensitivity and prevent diabetes. Studies from scientists in San Diego and London even connect chocolate to stress reduction and sun protection.
But the devil's in the details: There's a considerable difference between the cocoa that reduces risk factors for heart disease, stroke and diabetes and the candy bar you pick up in the check out aisle.
Follow these five rules to get the most from your chocolate indulgence:
1. Cocoa Comes First
Look for chocolate bars with at least 60% cocoa content for the full health advantage. Dark chocolate is considered a top 10 source of antioxidants, according to the European Journal of Clinical Nutrition, and is a filling treat shown to lower cravings for additional sweet, salty and fatty foods.
2. Focus on the Flavanols
Flavanols are the key to keeping your treat heart healthy. Unfortunately, commercial chocolate tends to be highly processed in a manner that eliminates most of the healthy flavanols and boosts the sugar, milk and butter content.
3. Avoid Extra Ingredients
A chocolate bar might have more milk and sugar than your doctor would recommend, but specialty fillings is where you run into real trouble. Caramel, nougat and creams are all fast ways to gain weight.
4. Remember Your Routine
Even without a caramel filling, cocoa doesn't come alone and the heart benefits are no replacement for a real cardio workout. The chocolate treat in your diet should be just one component of a heart healthy routine that includes plenty of leafy greens, adequate sleep and exercise.
5. Everything in Moderation
A piece or two of dark chocolate or a sprinkling of cocoa on your oatmeal are safe and sweet ways to add antioxidants to your diet, but it goes without saying that chocolate is meant in moderation. There's no recommended serving size to reap the benefits of chocolate, but 1 to 1½ ounces total – the size of a standard Hershey's bar – throughout the week is a good guide.
---
Story Credit: https://www.nm.org/healthbeat/healthy-tips/nutrition/how-to-treat-yourself-to-chocolate
---
Since you're here, we have a small favor to ask. Requests from schools and districts for our screening services are growing, which means that the need for funds to cover the cost of those services is also growing. We want to make our services available to those who request it and beyond, so you can see why we need your help. Safebeat heart screenings take a lot of time, money, and hard work to produce but we do it because we understand the value of a child's life, PRICELESS!
If everyone who reads this likes it and helps fund it, our future would be more secure. For as little as $1, you can support Safebeat and it only takes a minute. Make a contribution. -The SafeBeat Team