How Obesity Affects A Child's Heart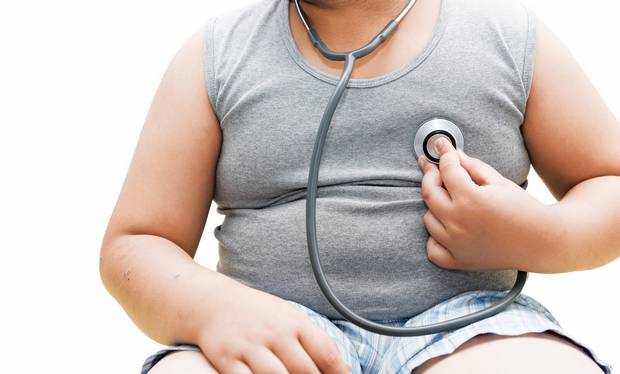 In honor of American Heart Month, Dr. Irwin Benuck, MD, PhD, division head, Community-based Primary Care Pediatrics at Lurie Children's, discusses how obesity in children affects their hearts.
Childhood obesity is an issue that continues to grow in America; about one in three children and teenagers are considered either overweight or obese. Benuck explains that obese kids have a Body Mass Index (BMI) greater than the 95 percentile, and overweight children have a BMI between the 85th and 95th percentile. A healthy BMI is between the 5th to 85th percentile.
"Obese kids are more prone to having lipid issues, especially elevated triglyceride levels, coronary artery disease and high blood pressure," Benuck said. "Type 2 diabetes is one of the greatest triggers leading to the early onset of heart disease. As adults, they are at higher risk of having heart attacks and stroke."
Sleep is important
"Sleep has a large role in lipid metabolism and overall health. When children don't receive the needed nine hours of uninterrupted sleep and spend a lot of time in front of a screen, they are more at risk," Benuck says.
Parents should eliminate screen time and reduce social media use, and cell phones should be charged in another room, as they will disrupt the normal sleep cycle.
Recommendations:
1. Watch sugar intake. Excessive sugar intake, whether through foods or beverages, will be stored as triglyceride fats in the body. Hidden sugar is common in fruit juice and children should only consume this beverage, if at all, in very small servings. Fat free milk and water are preferred.
2. Pay attention to trans-fat and saturated fat in foods.
3. Try to perform at least one hour of exercise daily which should include at least 100 minutes a week of vigorous activity. To reduce the risk of Type 2 Diabetes, be physically active, consume heart-healthy foods and practice portion control.
4. Stay active through organized and non-organized sports, such as walking the dog, bike riding (with helmet) or dance.
"In our Preventive Cardiology Program, we give free water bottles, jump ropes and frisbees to encourage activity and water consumption," said Benuck. "Sometimes it is necessary to prescribe medication to help lower lipids, especially in children who are genetically predisposed to elevated lipids."
Dr. Benuck also suggests that children follow the 5-4-3-2-1 Go!® recommendations created by the Consortium to Lower Obesity in Chicago Children (CLOCC). The public education message includes 5 daily servings of fruits and vegetables, 4 servings of water a day, 3 servings of low-fat dairy a day, 2 or less hours of screen time a day, and 1 or more hours of physical activity a day.
"Managing obesity and reducing a child's risk for heart disease does not happen overnight," said Benuck. "Motivation from parents and loved ones is imperative to help children get on the right path to recovery. It usually takes two to four medical visits before children start realizing the dangerous impact. I encourage them to commit to two or three doable goals at each visit, and reinforce them at each return visit."
---
Story Credit: https://www.dailyherald.com/entlife/20190203/how-obesity-affects-a-childs-heart
---
Since you're here, we have a small favor to ask. Requests from schools and districts for our screening services are growing, which means that the need for funds to cover the cost of those services is also growing. We want to make our services available to those who request it and beyond, so you can see why we need your help. Safebeat heart screenings take a lot of time, money, and hard work to produce but we do it because we understand the value of a child's life, PRICELESS!
If everyone who reads this likes it and helps fund it, our future would be more secure. For as little as $1, you can support Safebeat and it only takes a minute. Make a contribution. -The SafeBeat Team