Herbs to Help Support A Healthy and Happy Heart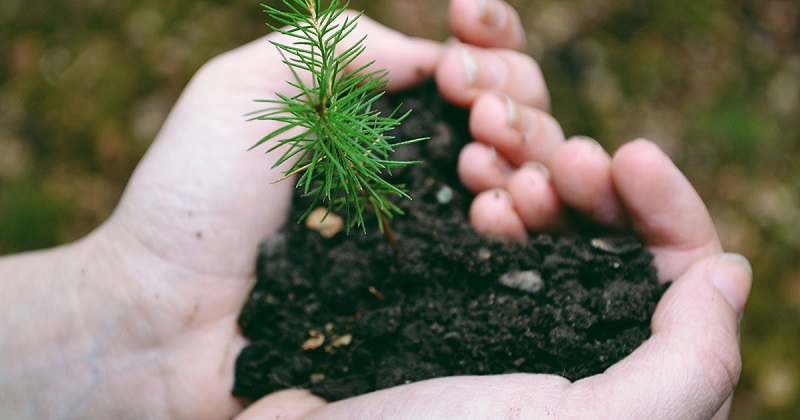 February is often known as the month of love because of Valentine's Day, but there's another reason February is associated with the heart. February is American Heart Health Month. Heart disease is one of the leading causes of death in the United States. High blood pressure, high cholesterol, and smoking are key risk factors for heart disease. Fortunately, heart disease is mostly preventable. There are many steps you can take to lower your risk of heart disease and live a healthy life.
Herbs for Heart Health
Optimizing heart health sets the foundation for improved quality of life and longevity. While there are many lifestyle choices you can make to improve your heart health, herbs can be beneficial as well. The following herbs have long been used to support heart health.
Hawthorn
Hawthorn (Crataegus) is a large genus of shrubs and trees in the Rosaceae family. The earliest records declared the Hawthorn tree as a symbol of love. Many cultures that traditionally used Hawthorn leaves and berries—including Native American, Chinese, and European—employed it as a heart tonic.*
Hawthorn extracts have been well researched for supporting many different aspects of heart function and cardiovascular system health.* The compounds in Hawthorn work together to support coronary blood flow and provide antioxidant protection to the heart.* Hawthorn also has a long history of bringing comfort to a grieving heart and can help you connect to the energy of your heart.*
Gaia Herbs offers multiple herbal products containing Hawthorn. Try our Hawthorn Supreme Capsules, Hawthorn Supreme Extract, and Hawthorn Berry, Flower & Leaf, Vegetable Glycerin Extract. All of these herbal products contain Hawthorn grown on the Gaia Farm in Brevard, North Carolina.
Turmeric Supreme Heart
Turmeric Supreme Heart combines Turmeric with other herbal extracts to support healthy cardiovascular function.* Resveratrol from Japanese Knotweed, Hawthorn, and Coleus all supply flavonoid compounds (important antioxidants) to support the health of both the heart and vascular system.* Black Pepper extract is included for increased absorption and bioavailability of Curcumins.* Curcumins, one of the active components in Turmeric, can promote healthy inflammatory function to help sustain overall health and vitality.*
Green Tea
Green Tea (Camellia sinensis) has been shown to have some of the highest antioxidant activity of any known plant. Clinical studies on drinking green tea have found that it helps lower LDL cholesterol and triglycerides, which is helpful for the heart. Having too many triglycerides in your blood can increase your risk of heart disease. Gaia Herbs Green Tea uses certified Organic Green Tea leaves, extracted and concentrated to provide the full spectrum of phytochemicals naturally found in Green Tea leaves.*
Olive Leaf
This small evergreen tree is a member of the Oleaceae family and has been cultivated for over 3,000 years. Numerous pharmacological studies conducted in vitro focus on the heart healing benefits of Olive Leaf. Olive Leaf has the unique ability to support immune function while also offering the body protection from free radical damage.* Because of this antioxidant property, Olive Leaf shows promise in supporting cardiovascular health.* Gaia Herbs fresh-picked whole Olive Leaf is gently concentrated into a superior-quality extract.
Organic Hibiscus Tea
Hibiscus sabdariffa is a genus of the Malvaceae or Mallow family. In English-speaking countries, it is often called "Red Sorrel." Brighten any day with our delightful Hibiscus flower tea. Naturally sweet-tasting, Gaia Herbs Organic Hibiscus Tea has a tangy kick and a light citrus fragrance from Mandarin Orange Peel essential oil. Delicious served hot or over ice, Hibiscus flower tea helps support a healthy cardiovascular system.* Studies suggest that extracts of Hibiscus also help maintain healthy cholesterol levels that are already in the normal range.*
Keep Your Heart Healthy
In honor of American Heart Health Month, make a commitment to yourself to stay healthy. By making healthy choices and leading a heart-healthy lifestyle, you can help prevent heart disease. Prioritize self-care, even if it's only for a few minutes a day. Ease your nervous system and calm your heart with meditation. Take time to exercise and go on walks. If you can, get your heart rate pumping with 300 minutes of moderate aerobic activity or 150 minutes of vigorous aerobic activity per week. Small steps can make a big impact on your wellness journey!
---
Story Credit: https://blog.gaiaherbs.com/2019/02/04/herbs-to-help-support-a-healthy-and-happy-heart/
---
Since you're here, we have a small favor to ask. Requests from schools and districts for our screening services are growing, which means that the need for funds to cover the cost of those services is also growing. We want to make our services available to those who request it and beyond, so you can see why we need your help. Safebeat heart screenings take a lot of time, money, and hard work to produce but we do it because we understand the value of a child's life, PRICELESS!
If everyone who reads this likes it and helps fund it, our future would be more secure. For as little as $1, you can support Safebeat and it only takes a minute. Make a contribution. -The SafeBeat Team