Heart To Heart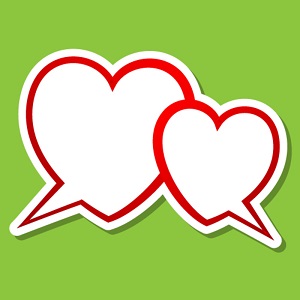 Last year, the American Heart Association (AHA)updated its heart health nutrition guidelines by calling for limiting consumption of foods with added sugar. Besides the role sugar plays in promoting obesity, there are other reasons why everyone needs to curb eating the sweet stuff, says Dr. Steven Kunkes, a cardiologist affiliated with Bridgeport Hospital. "The main issue is that this kind of sugar leads to inflammation and elevates cholesterol, which can lead to heart disease," Dr. Kunkes explains.
At present the AHA's recommendations call for adults to get no more than 10 percent of their calories from sugar. For most that translates into the equivalent of a daily twenty-ounce can of soda. Add a scoop of ice cream and it's over the limit by heaping teaspoonfuls. "It can be an unpleasant transition that's hard for people who are used to eating sugar, and hidden sugar added to our foods," says Catherine Staffieri, registered dietician affiliated with Greenwich Hospital's Center for Behavioral and Nutritional Health. "I often advise a step-down approach where I encourage people to make tweaks to their diet with a goal of gradually reducing how much sugar they consume."
CUTTING BACK STRATEGIES
Soda is a real dietary bad boy. "It's the first thing I tell my patients to give up," says Dr. Kunkes. Staffieri reminds patients that sports drinks, fruit-flavored beverages and sweetened ice teas are as loaded with sugar, too. Other actionable steps include:
Learn to decode how sugars, including high fructose syrup, are hidden in food products. "Be careful with foods labeled low-fat," adds Staffieri. "In some cases, they've replaced the fat with sugar."
Cut back on sugar in your coffee or honey in your tea. "If you are a three-teaspoon per coffee person, and you drink more than one cup of coffee a day, you are sugar loading," says Staffieri. Her tip: "Gradually decrease the amount of sugar a spoonful at a time to wean your palate of the sweet taste."
Try antioxidant packed fruit and dark chocolate as a healthier way to please a sweet tooth.
Be vigilant about seemingly healthy kid-friendly foods; think some organic baby yogurts. Dr. Kunkes says some can be packed with added sugar.
Avoid packaged muffins, cookies and candy, says Dr. Kunkes.
WHAT'S ALLOWED
Our experts say fruit, bread, pasta and low-fat dairy products, which have naturally occurring sugars, do not fall under the AHA guidelines. Still, Dr. Kunkes and Staffieri say they often counsel patients who think they must ditch those items to comply. "The natural sugars in fructose (from fruit) and lactose (from dairy) are good sugars and you should not restrict yourself," Dr. Kunkes says. "The body uses these for energy, and a healthy diet should be rich in fruit and dairy."
IT'S NOT ALL ABOUT SUGAR
Dr. Kunkes says that while the new focus on added sugar is important, cutting back is just one part of a much larger strategy for achieving optimal heart health. An overall good diet, exercise, stress reduction and positive social interaction are part of the equation too. "The reason we so often focus on diet is that it's the easiest thing to control," he says. "But you really need all four elements to optimize your health."
---
Story Credit: https://newcanaandarienmag.com/features/heart-to-heart/