Heart Of The Matter
Local experts discuss a few tried-and-true techniques for improving heart health.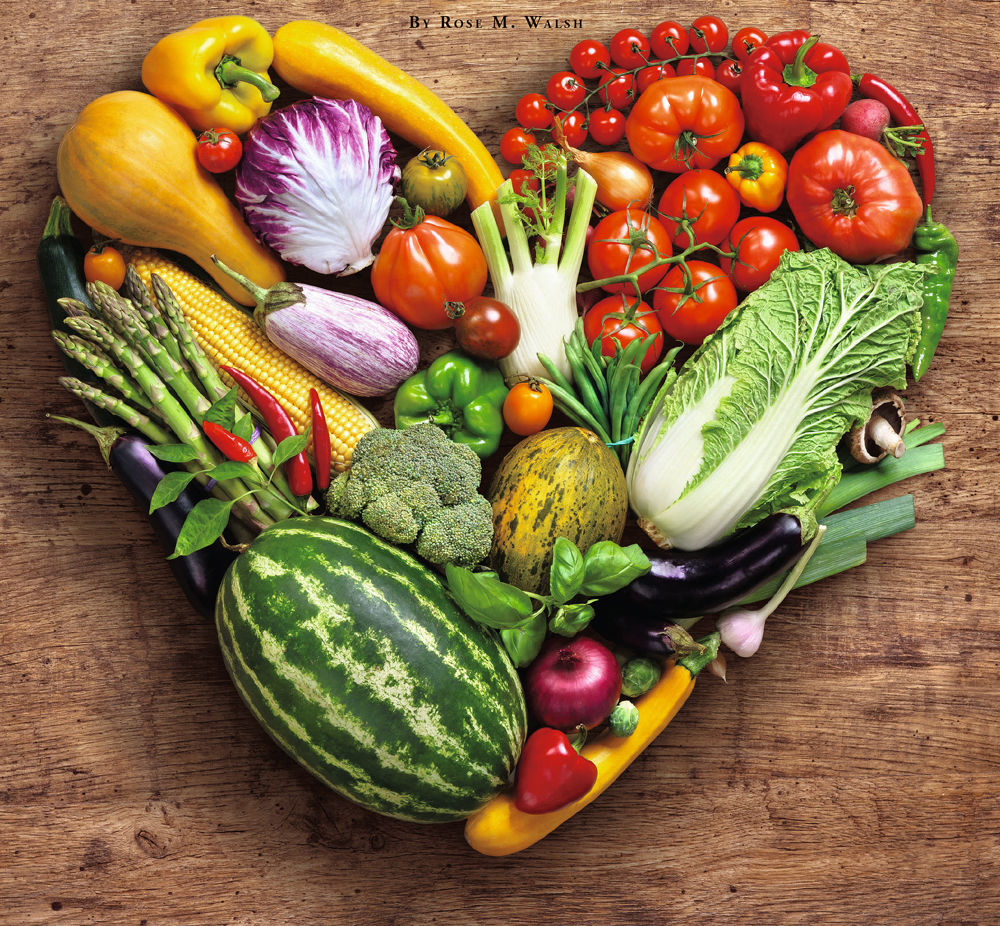 Can you improve your heart health simply by changing your dietary habits?
Dr. Ebere Chukwu, who earned the first of her several medical degrees in Nigeria, has a personal testimony.
"My mother was on four blood pressure medications," she says, lifting up four fingers during a presentation at the Wake Forest Best Health facility on Country Club Road. "But she changed her diet and was able to go off two of them."
That is the power of a heart-healthy diet. And of course, exercise. Chukwu's prescription for exercise is 150 minutes a week of moderate activity, which can be broken into 30-minute segments that include activities such as raking leaves or gardening. A weight-loss program might entail 60 to 90 minutes a day.
Hypertension, or high blood pressure, is a key risk for heart problems notes Chukwu, an assistant professor at Wake Forest who specializes in heart failure and cardiac transplantation, among other areas. Nearly 20 people attended the seminar, titled "Why are Women's Hearts Different From Men's?" Dr. Chukwu stated the obvious, which may often get lost in the parlance of modern culture. "There are true biological differences between males and females," she says.
One key difference is the size of the heart. "Women have smaller hearts than men and smaller arteries," notes Chukwu. "They have faster heart rates and develop heart failure at an older age than men."
Within one year of a heart attack, 26 percent of women will die compared to 19 percent of men. Within five years of a heart attack, 47 percent of women will die or suffer from congestive heart failure or stroke, compared to 36 percent of men. Worldwide cardiovascular disease is the leading cause of death in women worldwide, responsible for 1 in 3 women's deaths each year (more than all cancers combined).
Smart, Healthy Eating
Whether you're a man or a woman, there are ways to eat heart healthy, says Dixie Yow, a nutritionist at Wake Forest Baptist Medical Center. During a presentation on aging healthfully at Salemtowne Retirement Community, Yow noted that "the heart-healthy fats are the unsaturated ones; they help lower bad cholesterol (LDL) and can protect good cholesterol (HDL)."
These "healthy fats" are usually derived from plant sources and are liquid at room temperature. Some of the sources are avocado, nuts (such as walnuts and almonds), oils (olive, canola, peanut) and believe it or not, "fatty fish" like salmon. While some farm-raised salmon has gotten a bad rap in the U.S., it is generally better than farm-raised fish from Asia and the Middle East, notes Yow. "In the Orient, they generally use chemicals to keep the water clean."
She recommends that people check food labels for fat ingredients and avoid trans fat at all costs. "The trans fat goal is zero," she says.
For saturated fats, which are not as harmful, she recommends 2 grams or fewer per serving. "It's important to remember that labels do not have to list the good fats (unsaturated)," Yow adds.
Yow notes that weight loss, if needed, can improve several health measures including blood sugar, blood pressure, and lipids. Even as little as a 5 to 10 percent weight loss can move those numbers, she notes. For a 220-pound person, a 5 percent reduction would take them to 209 pounds. At a 10 percent reduction they would weigh 198 pounds.
Both Chukwu and Yow recommend "portion control" as a healthy eating technique. Many people already know the "deck of cards" theory: A serving should be the size of a deck of cards, which equates to 3 ounces of meat or poultry.
The National Institute on Aging has published "What's on Your Plate: Smart Food Choices for Healthy Aging." It notes that a 1- to 1 ½-ounce serving of cheese is about the size of four dice. Two tablespoons of cream cheese is the size of a golf ball. One cup of cooked vegetables, a salad, or baked potato should be approximately the size of a baseball. To get 3 ounces of grilled or baked fish, go for a serving the size of a checkbook.
Kicking the Habit
Lastly, Dr. Chukwu advises that a stop-smoking plan can be a huge boost when it comes to preventing heart disease.
"Smoking decreases life span an average of 13 to 15 years," she notes. "It decreases good cholesterol and tendencies for the blood to clot, and it decreases exercise capacity, which leads to weight gain."
If kicking the habit is your goal for 2017, Dr. Chukwu has a few helpful recommendations.
"Choose a quit date and get support from family and friends who will hold you accountable. Choose a quitting method (cold turkey or gradual reduction). And try speaking with your primary care physician to see if there are medications that may help."
Each year, about 250,000 people in the United States suffer a major heart attack, in which a main artery is completely blocked. Here are a few warning signs to look out for, courtesy of Forsyth Medical Center.
•A feeling of pressure, fullness, tightness, or pain in your chest lasting five minutes or longer
•Constant indigestion-like discomfort
•Chest pain that moves to your shoulders, arms, neck, jaw, or back
•Lightheadedness, dizziness, fainting, sweating, or nausea/vomiting
•Unexplained shortness of breath
•Unexplained anxiety, weakness, or tiredness
•Palpitations, a cold sweat, or paleness
•Sudden racing heart sensation with a rapid pulse
•Difficulty or inability to perform household chores
---
Story Credit: http://www.journalnow.com/winstonsalemmonthly/heart-of-the-matter/article_5616e5f4-cfb0-11e6-8395-6ff7bb57f986.html