Heart Healthy Versions Of Fave Fatty Foods
Slow jams and flowers aside, the best gift for your favorite valentine just may be one that keeps on giving: a lifetime of heart health. February is American Heart Month, a perfect time to pay extra attention to your heart, as well as your heart's true love. According to experts at the Centers for Disease Control (CDC), heart disease is the leading cause of death for men and women across the U.S.
All Americans are at risk, as genetics, the environment, and diet all contribute to cardiovascular disease. The risk is especially high for African Americans, according to a 2014 study published in the Journal of American Preventive Medicine. The American Heart Association reports that an estimated 85.6 million people in the U.S. are living with cardiovascular diseases, suffering from heart attacks, strokes, high blood pressure and chest pain. Those are some dire numbers.
The good news is that while certain genetic or environmental factors may be beyond our individual control, there's plenty that we can do about our diet. However, this point usually leads to another question: Where to begin? There are more trendy diets and exercise fads out there than there are cute animal videos on the entire Internet. It's easy to get lost, get frustrated, and give up. Our advice? Start with small steps, and remember that small steps will get you to your goal of better heart health. Here are few pointers.
Swap Out Extra Salt: Many health experts believe that the average person should consume about ½ t of salt per day. Between packaged foods and take-out, most Americans have more than twice that amount according to the American Heart Association. To cut back, start by swapping out that extra pinch of salt in your favorite recipes for fresh herbs and spices. This way, you'll get the flavor kick that salt can provide, but without the damage to your health.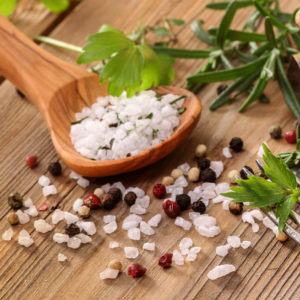 Another easy fix: read the nutrition labels on food products. The label will always tell you how much salt the food contains, so you'll know whether you're on track for your daily intake or need to reduce sodium elsewhere.
Go Easy on the Prosciutto: Bacon is delicious — but studies have linked cured meats, including sausage, charcuterie, and bacon — to an increased risk of cardiovascular disease. It's not the prosciutto's fault, as some of these additives are a necessary part of the curing process. "Processed red meat commonly contains sodium, nitrates, phosphates and other food additives, and smoked and grilled meats also contain polycyclic aromatic hydrocarbons, all of which may contribute to the increased heart failure risk," wrote Alicja Wolk, D.M.Sc., senior author of a 2014 study published in Circulation: Heart Failure and professor in the Division of Nutritional Epidemiology at the Institute of Environmental Medicine, Karolinska Institutet in Stockholm, Sweden.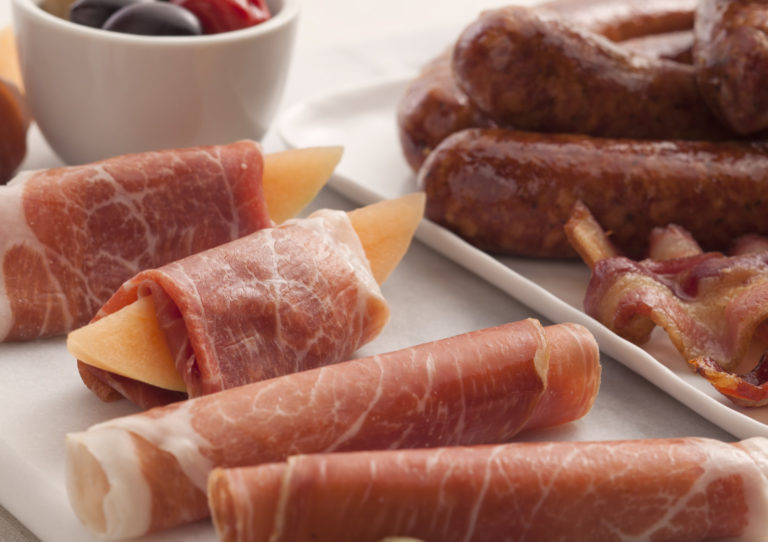 Try replacing breakfast sausage or bacon with sautéed greens or another vegetable. You'll get plenty of protein from the scrambled eggs, and the added fiber will not only help improve digestive health, but also help maintain a healthy weight.
Cook Real Food, Using Fresh Ingredients: Pre-packaged and highly processed food, including take-out, contains tons of sodium, sugar, and food additives. Cooking at home with fresh ingredients drastically reduces how much of these things are ingested by more than half, all while providing important nutrients to the body.
Even little tweaks to your favorite comfort foods can go a long way to improving overall heart health — just ask food writer and professional recipe developer Hannah Birenz.
"Making recipes wholesome is my mission in life," said the Bergen County native, who now lives and works in Jersey City. Adding heart healthy fats, and nutrient-rich vegetables and proteins can transform even hearty comfort foods into something better for you, she says. Below is a great example: Birenz's healthy take on the all-American burger and fries.
As Birenz writes on her blog, Honeybunch Kitchen, "I aim to achieve culinary well-being with whole foods — unrefined, unhulled, unbleached, fibrous, vibrant, rich, misshapen — figuring out why they make us feel good and where they come from. I love to eat, and I love to eat a lot — that is why I always cook with my body in mind: everything nutrient-dense with the intent of feel-good feasting."
---
Bison Burger with Blistered Rosemary Fingerling Potatoes and Homemade Chunky Ketchup
Recipes by Hannah Birenz
"This is a heart-healthy take on a burger and fries. Grass-fed bison meat has a lot going for it: it's incredibly lean (more so than beef, chicken and fish) with the same amount of protein, really flavorful, and largely humanely harvested on North American prairies. According to the National Bison Association, regulations in [the U.S.] prohibit artificial growth hormones and limit antibiotic use to the treatment of natural illness, which is great news for humans and bison!
"With the fingerling potatoes, you are getting crispy, bite-size savory goodness to perfectly complement your burger (I mean, you can't eat a burger with no fries, right?), without blitzing all of the wonderful nutrients the potatoes have in a rancid deep-fry vegetable oil. Bonus if you have purple potatoes in the mix – they are full of the cell-strengthening antioxidant anthocyanin (the same as in foods like blackberries and acai)! With all of these brilliant flavors and textures at play, homemade ketchup is a no-brainer. I love that this one is chunky — you never see that on the supermarket shelf — and naturally sweetened in complete harmony with the zingy apple cider vinegar. Add a generous amount of vegetables, either on the burger or in a side salad, and you have a delicious, filling, familiar meal that your body will love."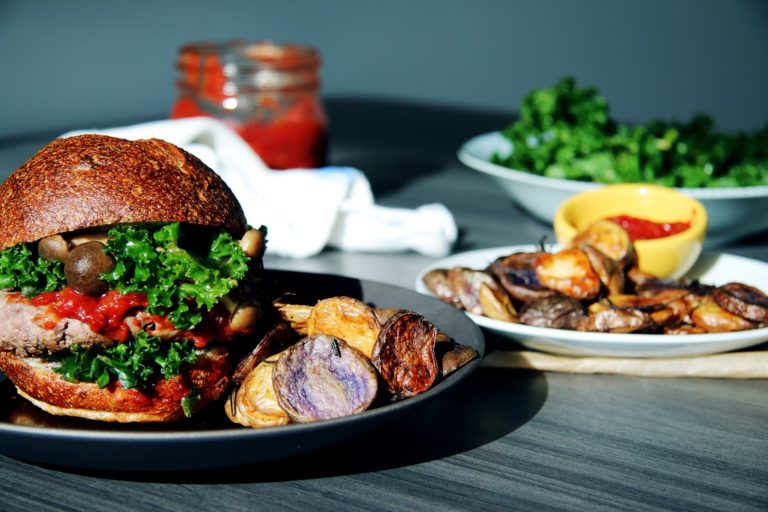 ---
Bison Burger
Serves 2-3
16 oz ground bison, fresh or defrosted
½ yellow onion, diced (use the other half in the ketchup)
⅛ t fine sea salt
2-3 whole grain buns
Heat grill or pan to medium heat.
Mix together ground bison, diced onion, and sea salt by hand. Form the mixture into two or three circular patties.
Grill each patty about five minutes on each side, or to preferred temperature. Serve on sliced bun with homemade ketchup (below). Add greens and sautéed mushrooms for extra vegetable power!
---
Blistered Rosemary Fingerling Potatoes
Serves 2-3
16 oz fingerling potatoes, any color
2 T cold pressed, extra-virgin olive oil
2 large sprigs fresh rosemary, stripped
Sea salt and fresh ground black pepper, to taste
Heat oven to 350° Line a baking sheet with parchment paper and cut the potatoes into ¼-inch thick slices. Pile the potatoes in the center of the baking sheet and drizzle with olive oil and rosemary leaves.
Toss together, then lay out potatoes in a single layer and add a few pinches of salt and pepper.
Put in the oven for 15 minutes, then turn heat up to 450°F and roast for 15 more minutes. Flip the potatoes over and roast for another 10-15 minutes, until crispy.
---
Homemade Chunky Ketchup
Makes about 7 oz ketchup, can be stored in fridge for up to two weeks.
6 oz tomato paste
½ yellow onion, diced
Clove of garlic, diced
⅓ cup apple cider vinegar
3 tablespoons raw honey or pure maple syrup
¼ cup water
¾ t fine sea salt
Pinch of red pepper flakes
Fresh ground black pepper
Add all ingredients to a small saucepan and whisk thoroughly.
Bring the mixture to a boil, then cover, reduce heat to low and simmer for 25 minutes.
Let cool to room temperature, add black pepper to taste, and serve.
---
Story Credit: https://bestofnj.com/heart-healthy-versions-of-fave-fatty-foods