Heart Devices 101: Guide To The Tools That Keep You Ticking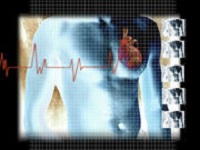 By Robert Preidt, HealthDay Reporter
SUNDAY, April 2, 2017 (HealthDay News) -- Pacemakers, defibrillators and other medical devices have saved the lives of millions of people worldwide.
Someone you know probably has received one of these heart-health enhancers, although not all have become household words.
The U.S. Food and Drug Administration evaluates and regulates these and other medical devices in the United States. Below, the agency provides a brief glossary of terms that might come in handy when a doctor recommends a cardiac tool:
Heart pacemakers: These small, battery-powered devices are implanted in the body. They deliver an electric shock to restore normal heart rhythm when the heart beats too slowly.
Implantable cardioverter defibrillators: These deliver a shock to restore normal heart rhythm when the heart beats too fast.
Automated external defibrillators: These portable, automatic devices are found in many public locations. They help restore normal heart rhythm when someone's heart suddenly and unexpectedly stops pumping blood (cardiac arrest).
Cardiac ablation catheters: These are long, thin flexible tubes that are threaded into or onto the heart to treat abnormally rapid heartbeats. They work by modifying small areas of heart tissue that are causing abnormal heart rhythms.
Cardiovascular angioplasty devices: These long, thin, flexible tubes are threaded into a heart or other blood vessel to open narrowed or blocked areas in order to increase blood flow to the heart, reduce chest pain and treat heart attacks.
Prosthetic (artificial) heart valves: These are used to replace diseased or dysfunctional heart valves, which direct blood flow through the heart. There are mechanical valves made of man-made materials and valves made from tissue taken from animals or human cadavers.
Stents: These are small tubes inserted permanently into an artery to improve blood flow. Some also contain drugs that reduce the chance that arteries will become blocked again.
Ventricular assist devices: These mechanical pumps help weak hearts pump blood effectively. While originally intended for short-term use until a donor heart became available, the devices are now also used as long-term treatment in patients with severe heart failure who do not qualify for a heart transplant.
Heart disease is the leading cause of death in the United States, according to the U.S. Centers for Disease Control and Prevention.
---
Story Credit: http://health.usnews.com/health-care/articles/2017-04-02/heart-devices-101-guide-to-the-tools-that-keep-you-ticking