HEALTH: Simple House Chores Can Be Good For Your Heart Health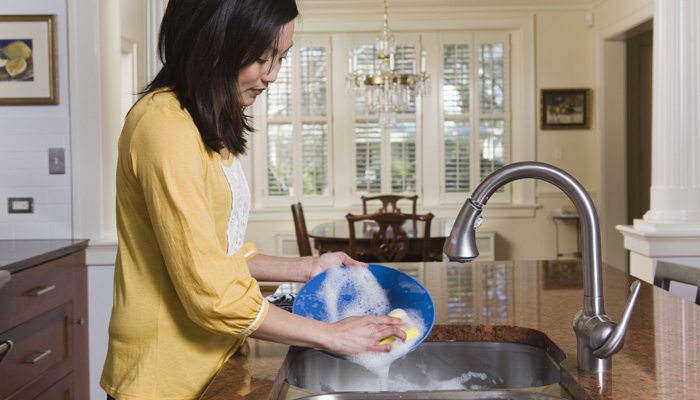 By Harinder Sharma, M.D., For Digital First Media
Bright sunny days and blooming flowers means it's that time of year to spruce up the house, open up the windows, air out the house and start anew. While spring cleaning may seem like just another chore for many, the simple increase in physical activity can be beneficial to your heart health, especially those recovering from a heart attack.
Recent guidelines form the American Heart Association say activities can be good for recovering from a heart attack because it improves independence of life and quality of life. Experts say that patients should be encouraged to do everyday household chores. These tasks can also improve strength, balance and reduce frailty, particularly among elderly patients. The advice, published in the journal Circulation, says: Relatively simple emphasis on increasing physical activity is more successful than formal exercise training. Encouragement to make a bed, carry laundry, climb stairs or walk as part of a daily routine may better achieve healthful physically active behavior in many older adults.
Harinder Sharma, M.D., a cardiologist for Cardiology Consultants of Philadelphia in the East Norriton and Collegeville office offers tips on the most effective household chores that can be good for your cardiovascular health.
Create your own Stairmaster >> Schedule chores to maximize the number of times you use the stairs. Clean the dishes first downstairs and then go upstairs to make the beds. Go back downstairs to do some dusting.
Bag and lift >> Make grocery shopping an exercise routine. Bagging your groceries and unpacking them from your car can be a great form of physical activity. Take it a step further and try parking your car farther from the store to get some extra steps in.
Forget the gym membership >> You don't need weights and dumbbells to get a good workout. Raising and lowering food cans while organizing the cabinets can help you get that extra cardio in. It's also helps strengthen your arms and back muscles.
Manual labor >> Ditch the food processor and manually chop vegetables with a knife. Forget about the electric mixer and beat eggs with a whisk. Save on electricity and wash dishes by hand instead of using the dishwasher. Simple manual tasks while you're in the kitchen is a great way to get exercise in.
Keep moving >> Waiting for the laundry to stop or tea kettle to boil? Don't just stand there and do nothing. Get some exercise in while you wait. Do some stretches, squats or push-ups against the wall.
Dr. Harinder Sharma is a cardiologist for Cardiology Consultants of Philadelphia. Dr. Sharma is located in the East Norriton and Collegeville offices.
---
Story Credit: http://www.timesherald.com/general-news/20170411/health-simple-house-chores-can-be-good-for-your-heart-health