Garden View: Make Tomatoes A Staple in Your Diet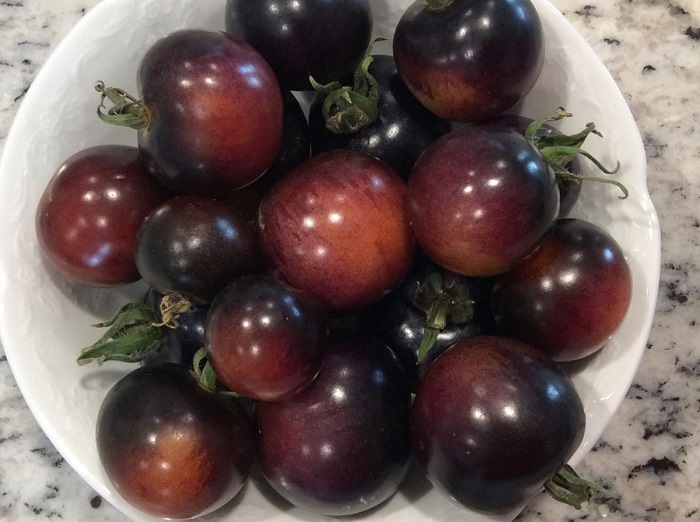 Tomatoes are enjoyed in many types of dishes, including sauces, salads, stews, soups, vegetable drinks and pizza. This fruit is "in demand" in grocery stores, farm stands and farmers markets across the United States.
Customers anticipate the arrival of tomato season, which seems too short no matter where you live. And, everywhere, folks seek out vine ripened, flavorful fruit.
Some thin skin varieties seem to have the most flavor. But the thin skin usually means the variety does not ship well, so finding these varieties means a trip to the farmers market, or your neighbor's back yard.
In addition to flavor, tomatoes are a nutrient-dense superfood, providing an array of health benefits.
Tomatoes contain beta-carotene, lycopene, and lutein which are powerful antioxidants that protect the eyes against the development of cataracts and age-related macular degeneration. Additionally, lycopene has been shown in studies to play a role in reducing bad cholesterol and triglycerides in the blood, protecting us from heart disease. Lycopene has also been shown to protect the body from several types of cancer. The most abundant lycopene is found in heat-processed tomato products like tomato sauce. Some of the highest levels of beta-carotene can be found in cherry tomatoes, especially the dark varieties such as Indigo Rose.
Tomatoes are high in Vitamin A, Vitamin C and Vitamin K, protecting and improving vision. One tomato contains about 40 percent of the daily Vitamin C, a natural antioxidant, which also protects us from several types of cancer. Additionally, collagen, essential to our skin, hair, nai and connective tissue health is reliant on adequate Vitamin C.
Tomatoes contain folate, essential to brain health.
Tomatoes are high in potassium, choline, and are a good source of manganese, magnesium, phosphorus, and copper. They all support heart health, protect our brain function, help control blood sugar, blood pressure and protect bone health and regulate several chemical processes in the body.
These are just a few of the important nutrients in tomatoes. To be sure that you maximize your use of these important chemicals, consume cooked tomatoes or fresh tomatoes. Store tomatoes at room temperature. Refrigeration reduces flavor. Additionally, try different kinds of tomatoes, especially when fresh. Others are better in sauces or in juice.
We have two tomato seasons in the Rio Grande Valley, and one is going on now. So, take advantage of the farmers markets and pick up a variety of tomatoes this weekend. The Growing Growers Farmers Market located in Firemen's Park at the corner of Business 83 and 1st Street has an array of vine-ripened, locally grown tomatoes from 9 a.m. to noon today. The market will also have several free recipes to inspire you to prepare tomatoes in healthy ways that maximize their benefits.
Take advantage of this time of year and enjoy tomatoes at their best in South Texas.
---
Story Credit: www.themonitor.com/life/vidaoutdoors/article_5c85195a-4f2b-11e8-b76e-3fafaffabce2.html