Five Keys To Women's Heart Health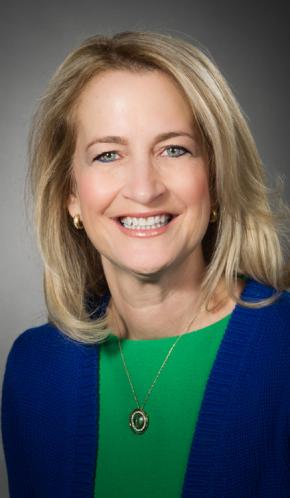 For women, the symptoms of a heart attack and heart disease go beyond chest pain. Follow these tips for better heart health.
1. Be smart
Heart disease remains the number one cause of death in women of all races and ethnicities but only half of women know this. Forty-seven million American women are living with heart disease or at risk for some form of heart disease.
In fact, 80 percent of women have at least one risk factor for heart disease and stroke. Heart disease is NOT a condition of older men and can be present even in young women who are active and fit.
2. Be aware
Heart disease symptoms in women can be very different than in men. The "typical" symptoms of heart disease — an "elephant sitting on the chest" — may be completely absent in women. Women often present with vague symptoms of fatigue, breathlessness, back or stomach pain — symptoms that can easily be missed if you are not aware. Don't ignore any changes in your health and know that early detection is key to prevention.
3. Be "patient"
It is important to identify a clinician who can act as your partner in optimizing heart health. Women's health needs evolve over time but it is never too early (or too late) to identify ways to lower your risk. Having a physician partner who knows you well will also allow you to customize the best approach to prevention, the need for diagnostic testing and even specific treatment options.
4. Be "choosy"
Simple, consistent healthy choices can markedly lower your risk for heart disease. Smarter food choices, moving more, prioritizing sleep and lowering stress can have an enormous impact. Importantly – these choices are not "all or none" – any opportunity to "do the right thing" can have a long-lasting impact. Be mindful of your eating habits, sleeping patterns and opportunities to be more active and you will see a tremendous impact.
5. Take it to the mat
Many integrative medicine practices have been shown to play a role in optimizing heart health. Yoga is even recommended by the American Heart Association as a way to prevent heart disease. Yoga has been shown to lower blood pressure, increase lung capacity and improve circulation and muscle tone. It can also be customized to all ages and levels of physical fitness and is not only for the young and fit!
Stacey Rosen, MD, is vice president of women's health at the Katz Institute for Women's Health and a practicing cardiologist. She was formerly the associate chair of the Department of Cardiology at Long Island Jewish Medical Center. She is a professor of cardiology at the Hofstra Northwell School of Medicine.
---
Story Credit: https://www.northwell.edu/about/news/publications/five-keys-womens-heart-health