FDA Expands Health Claim For More Fruits, Vegetables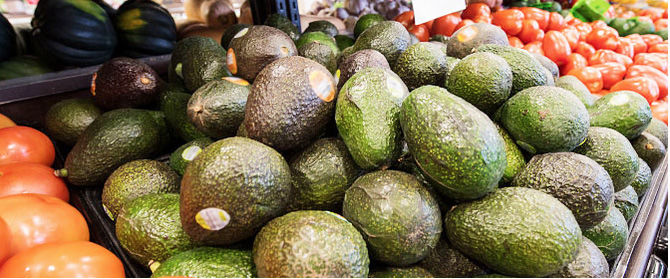 The Food and Drug Administration recently released an interim final rule removing the low fat and positive nutrient requirements that will apply to nearly all fresh fruits and vegetables, allowing them to make a heart health claim and be eligible for food certification programs like the American Heart Association's Heart-Check mark program.
The ruling Dec. 16 was in response to a petition submitted by the Association in 2012. This petition requested an update to an FDA regulation, which limited the health claim to foods that were low fat and contained at least 10 percent of one or more beneficial nutrients including vitamins A and C, iron, calcium, dietary fiber and protein.
The requirement excluded foods that could help Americans meet the daily serving recommendation for fruits and vegetables such as avocados, beets, cucumbers, grapes, lettuce, mushrooms, plums, scallions and sweet corn. The ruling called this an "unintended consequence," stating that "consumption of fruits and vegetables is encouraged by dietary recommendations, and low saturated fat and low cholesterol fruits and vegetables should not be excluded from bearing this health claim."
"The American Heart Association wants to help motivate people to eat more fruits and vegetables, especially since most Americans today get less than half the amounts recommended for a healthy diet," said Jo Ann S. Carson, chair of the AHA's nutrition committee and professor of clinical nutrition at UT Southwestern Medical Center. "By providing an easy way to identify heart-healthy foods at the grocery store through our Heart-Check program, we can help make a positive and influential impact on improving the health of all Americans."
The Heart-Check mark, the iconic red heart with the white checkmark that has been helping shoppers select healthier foods since 1995, had not been available for all of these foods because of the regulation related to amounts of fat and beneficial nutrients. However, the interim final rule broadens the opportunity for more fruits and vegetables to be labeled as heart-healthy.
The American Heart Association recommends four servings of fruits and five servings of vegetables per day, based on a 2,000-calorie diet, as an important component of an overall heart-healthy eating pattern. The recently launched the plus-color campaign, part of the broader Healthy For Good initiative, specifically aims to encourage people to eat more fruits and vegetables every day.
The American Heart Association said in a statement that the organization is pleased that the FDA has addressed this issue. However, the AHA believes the interim rule also should have included frozen and canned produce because many underserved communities lack adequate access to fresh produce, according to the statement. The FDA has invited comments on the interim final rule.
The Association encourages supporters of healthy food equity to continue to advocate for inclusion of frozen and canned fruits and vegetables in the final rule.
---
Story Credit: http://www.scnews.com/news/article_fe276202-dc38-11e6-9439-57ada70e157b.html