Exercise Is Key To Heart Health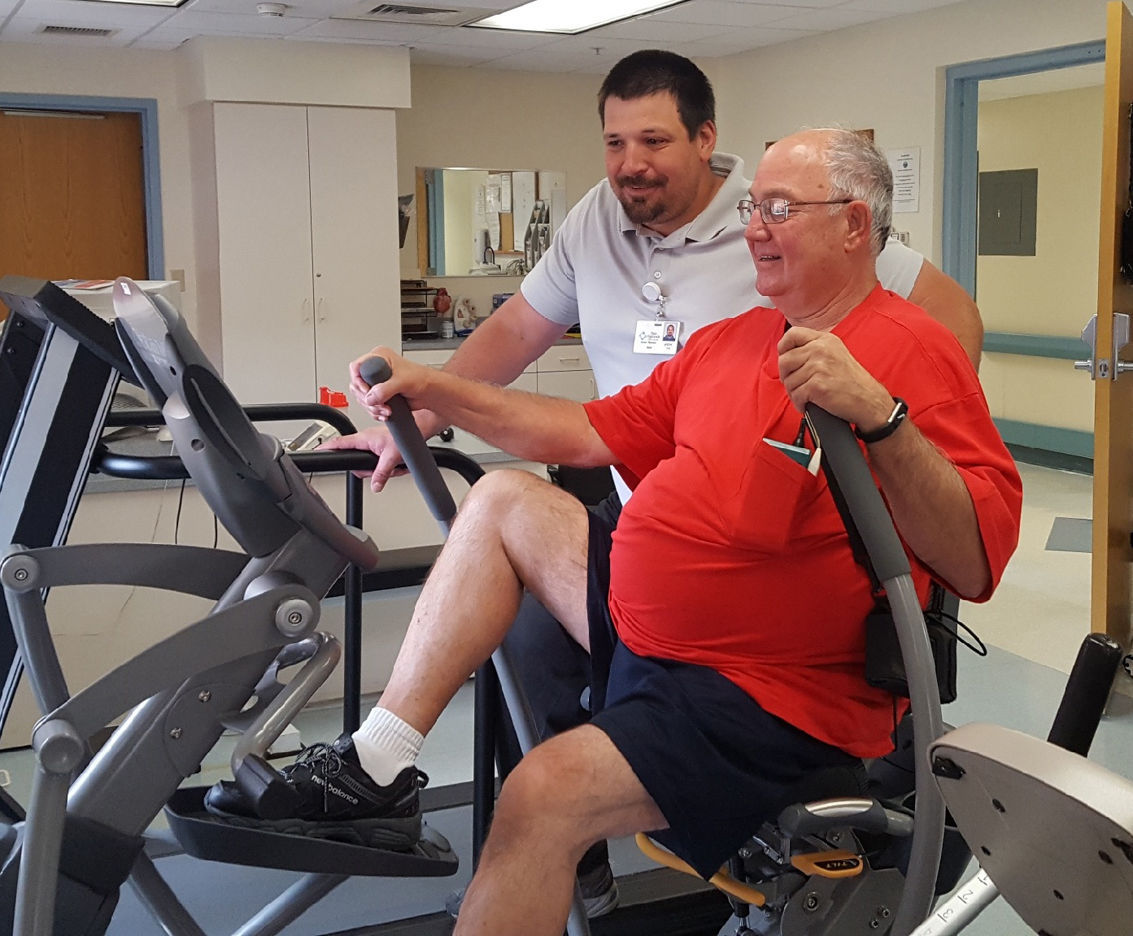 When it comes to heart health, there are many issues to consider. Many people worry about their weight, their cholesterol, their blood pressure or even their stress level.
However, one of the most important components may just be exercise. According to the cardiac rehabilitation experts at Penn Highlands Healthcare, cardiovascular exercise is essential to building and maintaining a healthy heart, and often times our regular daily activities are not enough. There is a significant difference between cardiovascular exercise and activity, and far too often, people who confuse the two can be misled into believing that their heart is healthier than it may be.
Daily activity means getting up and moving throughout your day. This includes running errands, doing house or yard work or completing any of the normal tasks on your to-do list each day. It's common to hear someone say that they have had a busy day or that they have been on their feet, running around all day. The question is what benefit does this have when it comes to the health and strength of their heart?
Jason Yale, exercise physiologist at Penn Highlands Clearfield, suggests that these day-to-day activities alone may not be enough to keep the average heart healthy.
"While activity is good, this energy usage and calorie burn is more beneficial to weight management than to the heart itself," Yale said. "These ordinary daily activities, although tiring, do not necessarily make the heart stronger in the same way that cardiovascular exercise will."
While there are exceptions, according to Yale most daily activities consist of low level interval workouts. "Think about grocery shopping," Yale said. "You are walking and pushing a cart, which is good, but your heart rate never increases enough to truly challenge or strengthen the heart. Additionally, most people don't move at a constant speed or pace through the store. Instead, they stop at random intervals to look at items or make their selections. These pauses allow for recovery and during this time the heart rate returns to a near-resting level."
For patients in the Cardiac Rehabilitation Departments across Penn Highlands Healthcare, the goal is the same –to improve the strength and efficiency of their heart.
In order to accomplish this goal, patients are evaluated and given specific heart rate levels, based on their abilities, in which they will achieve the most beneficial cardiovascular workout.
Despite the evidence linking cardiovascular exercise to heart health, some patients may be hesitant to incorporate this component into their daily routine. One of the biggest roadblocks for patients is overcoming the fear of exercise, according to Bernie Adamson, RN and certified cardiac rehabilitation professional, or CCRP, at Penn Highlands DuBois. "Particularly after a cardiac event or intervention, patients are afraid that their heart isn't healed or isn't ready for exercise," said Adamson.
"A lot of people are worried that a cardiovascular exercise program might push them beyond their abilities. This fear can certainly cause people to avoid exercise."
To help overcome this fear, Adamson recommends that anyone looking to improve their cardiovascular health find a program to try for a month. "Here at Penn Highlands DuBois, we offer patients a Healthy Hearts program," said Adamson. "This program, which is open to the public, allows for a coffee house atmosphere where patients can build friendships and bond in a way that a traditional fitness center may not allow them to."
Members of the PH DuBois Healthy Hearts program and members of the Penn Highlands Brookville Adult Fitness program, which is also open to the public, are guided through their exercise by medical professionals.
"We are able to instruct patients about the use of equipment, aid in equipment set up, and monitor and oversee proper, progressive exercise," added Michelle Bender, exercise physiologist at PH DuBois.
Another common objection to exercise is that people are too busy or too tired to fit it in to their daily routine. Yvonne Challingsworth, RN, and program director for Outpatient Cardiac Rehabilitation at Penn Highlands Elk, encourages patients to make time for themselves.
"Just like we block off time for any other appointment, it's important to schedule an appointment with ourselves each day and to use that time for exercise," Challingsworth said. "This doesn't have to be a huge chunk of time each day," she adds. In fact, the American Heart Association recommends 150 minutes each week of a moderate level of exercise."
Challingsworth points out that "exercise is planned, structured and continuous. This means that it requires us to think about it ahead of time, warm up, elevate our heart rate, maintain this elevation and then cool back down." She notes that this is a major difference between exercise and those typical activities that make up our daily routine.
Crystal Stanford, RN in the Cardiac Rehabilitation Department at PH Brookville, adds that in order for patients to regain strength and stamina, they need to get into a routine and really work to maintain their exercise habits.
"Adding exercise," she said, "needs to be a true lifestyle change in order to keep patients on the path to good health." Additionally, Stanford said that "cardiovascular exercise requires both intensity and frequency to be beneficial."
This means that the effort needs to be great enough to increase your heart rate to the optimal level, and that a routine must be established so that workouts take place on a regular basis.
Yale agrees and adds that "after 72 hours of inactivity or non-exercise, your body starts to regress. In other words, if you take a brisk walk on Sunday and then don't do it again until Thursday, your body loses the progress that you made when you started. It's taking two steps forward and then one step back."
Another hurdle for many people to overcome is finding a way to change boring exercises into fun and enjoyable ones that they are excited to do. Our experts recommend that you find a class near you that allows you to join an interactive group that works at your skill and ability level. There are groups throughout the region that offer chair aerobics, water aerobics and even walking groups. Penn Highlands Healthcare and the DuBois Mall have teamed up to promote walking with a Mall Walkers program.
"Find what works for you, and motivates you to maintain a healthy lifestyle," said Challingsworth.
As with any lifestyle change, our experts recommend that you consult your physician for an exam and to discuss any heart health concerns that you may have prior to beginning an exercise program.
---
Story Credit: http://www.theprogressnews.com/community/exercise-is-key-to-heart-health/article_db84d2aa-a601-5a2d-9e7d-cf7c749cf4b5.html