Eat Smart To Protect Your Heart: Heart Healthy Tips To Keep Your Heart Healthy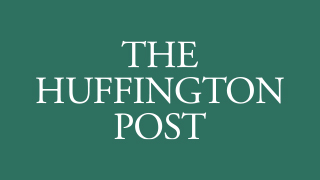 February is Heart health month, a perfect time to direct our attention and highlight the many benefits that come from eating a diet rich in nutrients aimed at strengthening and protecting your heart.
The following tips, in combination with a balanced diet and adequate amounts of physical activity, could help you lower your cholesterol levels, improve blood pressure, lower LDL levels, and decrease triglyceride levels as well as support your overall health and lower your chances of having a heart attack or stroke.
While there are many at-risk factors you can't change such as having a family history of heart disease; there are a number of factors that can be modified, such as getting enough exercise, watching your weight, quitting smoking, managing stress, and eating a heart healthy diet.
Let's have a heart to heart talk regarding a healthy eating plan that can keep your heart healthy and provide you with a more invigorating and satisfying life.
Choose your fats wisely
In recent years, nutrition experts have been rethinking how to incorporate fats into a healthy diet, and when it comes to impact on heart health, not all fats are created equal.
The 2015-2020 Dietary Guidelines for Americans no longer emphasizes a "low-fat" diet, but rather choosing quality, "good" fats. This includes replacing saturated fats that are known to contribute to heart disease with unsaturated fats, especially polyunsaturated fats, like those found in corn oil, avocados and raw nuts. And, according to the USDA, corn oil has more than five times the amount of polyunsaturated fats compared to olive oil.
Eat plenty of fruit and vegetables
Fruits and vegetables provide an abundance of heart healthy nutrients and plant sterols. Nutrients such as potassium and folate have been shown to help lower blood pressure and improve blood circulation. Fruits and vegetables rich in potassium include: bananas, potatoes, broccoli, kiwis, oranges, squash, beet greens, and prunes. Fruits and vegetables rich in folate include: beans, peas, oranges, broccoli, mustard greens, spinach and asparagus.
Plant sterols are plant-based components naturally present in fruits, vegetables, nuts, seeds, cereals, legumes and corn oil. Clinical studies indicate that when consumed as part of a diet low in saturated fat and cholesterol, plant sterols can help reduce the absorption of cholesterol in the gut and thus lowering the chances for heart disease and obesity.
Go with grains
Studies have demonstrated that whole grains like brown rice, quinoa, whole grain breads and cereals like oats, can help lower cholesterol, reduce the risk for strokes and heart disease, as well as assist in better weight maintenance. The 2015 Dietary Guidelines recommend at least 3-5 servings of fiber-rich whole grains a day for a balanced diet.
Include fish
The Dietary Guidelines also recommend incorporating a variety of fish in weekly meals. The recommendation is to consume around 8 ounces of fish (250 mg per day) each week. Choose fatty fish like salmon, , herring, tuna, and mackerel, which are all high in Omega-3's.
Cut the calories
Make a conscious effort to reduce the over consumption of calories, sodium, and portion sizes. This is even more important if you are overweight, at risk for diabetes, have high blood pressure or cholesterol, or have a family history of heart disease. According to the 2015 Dietary Guidelines, a "healthy eating pattern lower in calories" combined with an approximate 30 minutes of physical activity a day, can provide many long lasting health benefits. Every bite counts towards living an overall heart-healthy life, so choose your foods wisely.
Here is a simple recipe to keep your heart healthy:
Rosemary Lemon Chicken
4 chicken breast with bone-in
¼ cup corn oil
1 fresh lemons, sliced
The juice of one fresh lemon
1 small red onion, sliced
4 to 5 fresh rosemary sprigs or ½ tablespoon dried
Pepper to taste
¼ teaspoon salt or salt substitute (optional)
Directions
1. Heat oven to 350 degrees F.
2. In a medium bowl, mix all the ingredients together. Marinate all the ingredients overnight in a large resalable plastic bag and/or 3. Pour into a glass casserole-baking dish and bake at 350 degrees for 45 to 55 minutes or until golden brown and the juices run clear.
Yield: 3 to 4 servings
---
Story Credit: http://www.huffingtonpost.com/entry/eat-smart-to-protect-your-heart-heart-healthy-tips_us_58ad094be4b0d818c4f0a39a