Cycle Your Way To A Healthy Heart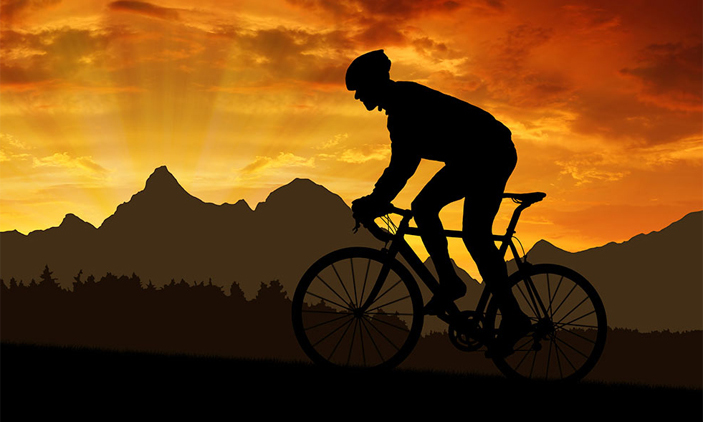 Riding a bicycle, either freestanding or stationary, is an excellent form of exercise that improves your general health. It is also gentle on your joints.
Jacob Nabongo, an aerobics trainer from Sports Consults Africa says it offers variable resistance; from slow easy cycling to explosive sprints.
This means people of all ages and fitness levels can benefit. It is also a great way to have fun, get fit and spend time with friends and family.
Always wear a helmet and beware of traffic rules when on the road.
Why cycle exercise?
The human body was designed for movement. Research indicates that exercising for 30 minutes on most days can offer substantial benefits, even if those 30 minutes are broken up into two or three separate sessions.
Dr Ibrahim Bukenya, a physiotherapist from the Stroke Rehabilitation Medical Centre advises, if you are over 40 years of age, overweight, have heart complications or haven't exercised regularly in a long time, it is important to see your doctor before you start any fitness program.
Increased cardiovascular (heart) fitness
Cycling 20 miles a week can reduce the risk of coronary artery disease by 50%. Increased muscle toning, strength and flexibility especially the buttocks, thighs and calves. The legs and buttocks do most of the work in cycling.
Improved joint mobility
Cycling is a lower-impact exercise that actually improves the health of joints. It burns those calories and reduces fat, which is great and increases the muscle strength and flexibility as well as improve posture and strengthen the bones.
Decreases body fat levels
Steady cycling burns approximately 300 calories per hour. It also boosts one's metabolic rate after a ride. Cycling is healthy and fun and can be enjoyed by people of all ages and fitness levels.
Also regular cycling can help manage or prevent many disorders, including obesity, coronary heart disease and arthritis according to Ssekamwa.
This form of exercise is a fuel efficient way to get around, since it takes far less energy to cover one kilometre by bicycle than on foot and it is also hassle free.
Bukenya however cations against injuries that can come with cycling by exercising for not more than 30 to 45 minutes on the bike per day, and to make sure you do a warm-up before starting your workout.
---
Story Credit: http://www.newvision.co.ug/new_vision/news/1458366/cycle-healthy-heart