Celebrate Heart Health Month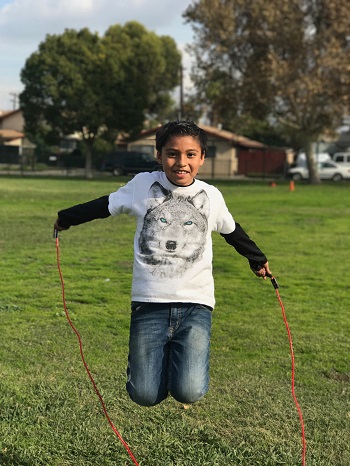 Overview
Did you know February is national Heart Health Month? Heart disease is the leading cause of death for men and women in the United States. During this special month, help kids and adults understand the importance of a healthy heart and actions they can take to live a heart healthy life.
Take Action
Do daily classroom physical activity breaks. Start small and work your way up to the recommended ten minutes per day.
Teach a lesson about heart health and ways to keep a healthy heart and body.
Host a month-long writing or art contest where students compose poems, letters, stories, artwork, etc. about healthy hearts.
Coordinate a day in February where your entire school wears red to promote a healthy heart (National Wear Red Day is the first Friday of the month). Post photos on social media to spread awareness to your community.
Host a CPR/AED training for staff or older students to teach critical, life-saving skills.
Host a healthy fundraiser and donate all or some of the proceeds to an organization the promotes heart health.
Invite your local hospital or health clinic to do free cholesterol screenings for staff and parents.
Feature heathy eating and physical activity tips in your school newsletter or on your school's website and social media, and connect it back to heart health.
Host a Family Fitness Night and share literature about the importance of physical activity in preventing heart disease.
Conduct a taste test and cooking demonstration using heart-healthy recipes.
Teach students, staff and families how to manage stress. Offer a stress management workshop or meditation or yoga class.
Did you know healthy teeth and gums can prevent heart disease? Invite a dentist to come to your school to talk about the importance of dental health.
Add heart health information to your morning announcements.
Tips
Don't have time to teach about heart health? Incorporate information into other core subjects like Math, Language Arts and Science.
Eating better and moving more can contribute to a healthy heart. Take a look at your Wellness Policy and School Health Index results. What is your school doing well to eat better and move more? What can be improved?
Heart health is important for everyone – Use this opportunity to engage more students, staff, parents, even your greater community in building awareness.
What partners in your community are celebrating Heart Health Month? Start the conversation early and partner up to maximize your impact.
Engage Volunteers
Engaging volunteers has a wide range of benefits. Volunteers can offer new perspectives and make a lasting impact and contribution through their knowledge base and support. Volunteers can provide an extra helping hand or a needed, valuable skill set. Who in your network has skills or interests that complement your needs? Brainstorm ways to engage individuals, organizations or businesses as volunteers to help.
Additional Resources
---
Story Credit: http://www.actionforhealthykids.org/game-on/find-challenges/at-home-challenges/1705-celebrate-heart-health-month
---
Since you're here, we have a small favor to ask. Requests from schools and districts for our screening services are growing, which means that the need for funds to cover the cost of those services is also growing. We want to make our services available to those who request it and beyond, so you can see why we need your help. Safebeat heart screenings take a lot of time, money, and hard work to produce but we do it because we understand the value of a child's life, PRICELESS!
If everyone who reads this likes it and helps fund it, our future would be more secure. For as little as $1, you can support Safebeat and it only takes a minute. Make a contribution. -The SafeBeat Team