6 Ways to Avoid Heart Disease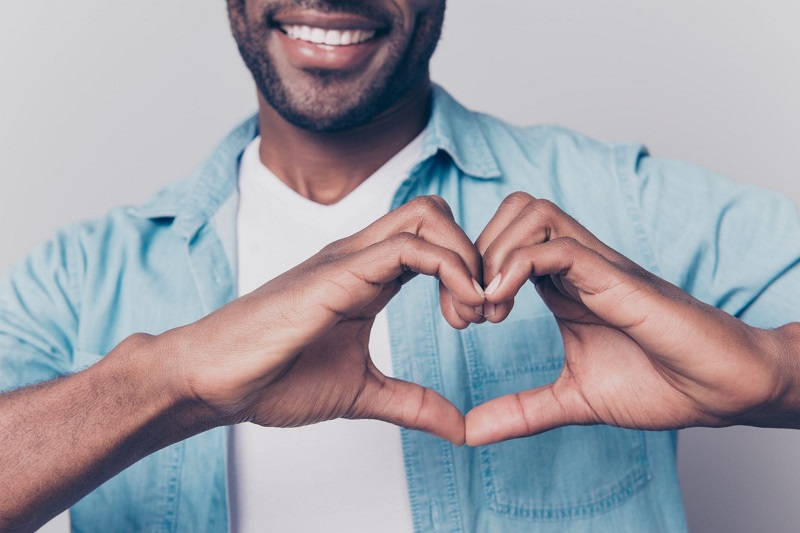 You know how important your heart is. Are you treating it with the care it deserves?
Many people don't realize that their daily habits and lifestyles can overwork and damage their hearts. If you are not leading a heart-friendly lifestyle, it's time to take better care of your heart and yourself. Start with these changes.
1. If you smoke, stop.
Smokers have a greater risk for heart attacks compared with nonsmokers. "Nicotine causes blood vessels to tighten and narrow, making it hard for blood to reach your heart muscle, and it temporarily raises blood pressure," explains Peter Hynes, M.D., interventional cardiologist affiliated with Jersey Shore University Medical Center. What's more, the carbon monoxide in cigarette smoke lessens the amount of oxygen that gets to the heart. If you smoke, talk with your health care provider about ways to quit. Medicines and nicotine replacements can help.
2. Make your diet heart healthy.
Eating fatty foods plays a part in the buildup of fat in your arteries, which can lead to blockages and increase your risk for a heart attack. "Limit red meats, salt, fried foods, and sweets and added sugars," suggests Shaddy Younan, M.D., of Bayshore Medical Center. "Instead, opt for dairy products with 'good fats,' such as feta cheese as well as other sheep and goat milk cheeses, like pecorino Romano; lean meats and fish; whole grains; and fruits and vegetables." Choose healthier cooking oils made with unsaturated fats, such as canola and olive oils.
3. Set exercise goals.
Exercise gets your heart pumping, helping your body use oxygen better and strengthening your heart. It can also decrease your blood pressure and the amount of fat in your blood. "Talk with your health care provider before starting an exercise program, and begin slowly, especially if you haven't been active for a while," Michael DeVita, D.O., of Ocean Medical Center, recommends. Start with short sessions, such as 10-minute walks, and gradually increase the length of your workouts to at least 30 minutes, five days a week.
4. Track your blood pressure.
Blood pressure is the force against the walls of your blood vessels as blood flows through them. The harder your heart works, the greater your risk of having a heart attack. "Make sure your blood pressure is in the healthy range or under control. New guidelines suggest keeping systolic pressure less than 130 and diastolic pressure less than 80. Making smart choices, like eating a diet low in sodium, exercising regularly, avoiding tobacco, reducing stress and limiting alcohol, will decrease your risk of developing high blood pressure," says Mahesh Tekriwal, M.D., of Southern Ocean Medical Center.
5. Watch your weight.
Being overweight and obese are major risk factors for heart disease. If you are overweight, losing weight can decrease your risk. Reaching or maintaining an ideal weight also helps lower your blood pressure and cholesterol levels.
6. Stress less.
"Continued and elevated stress has been consistently linked to health problems, including an increased risk for heart disease and stroke," says Aaron Van Hise, D.O., of Raritan Bay Medical Center–Old Bridge. Try to keep your stress low by exercising, sharing your concerns with friends and family, and making some quiet time for yourself each day. In addition to making these healthy changes, don't forget about screenings. The American Heart Association recommends regular screening for your heart disease risk beginning at age 20, and cholesterol tests every four to six years if you're at normal risk.
---
Story Credit: https://www.hackensackmeridianhealth.org/HealthU/2019/02/01/6-ways-to-avoid-heart-disease/
---
Since you're here, we have a small favor to ask. Requests from schools and districts for our screening services are growing, which means that the need for funds to cover the cost of those services is also growing. We want to make our services available to those who request it and beyond, so you can see why we need your help. Safebeat heart screenings take a lot of time, money, and hard work to produce but we do it because we understand the value of a child's life, PRICELESS!
If everyone who reads this likes it and helps fund it, our future would be more secure. For as little as $1, you can support Safebeat and it only takes a minute. Make a contribution. -The SafeBeat Team