6 Healthy Snacks Revolving Around Peanut Butter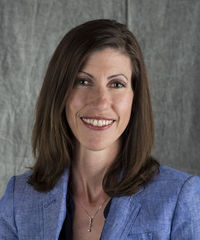 There's nothing that a spoon and peanut butter cannot fix.
I am happy to say, if you love peanut butter, it can have a healthy place in your diet. However, there are three things you should know to make sure you reap all the health benefits it can bring.
First, two tablespoons of peanut butter contains 16 grams of fat. Two of those grams are saturated fat, but the other 14 grams consists primarily of heart-healthy monounsaturated fats. In fact, the American Heart Association encourages about four servings of unsalted peanuts a week as part of a heart healthy diet.
Second, whether you prefer creamy or crunchy, it is really important to choose natural peanut butter. Processed varieties contain cholesterol raising trans fats. The Food and Drug Administration recommended in 2006 all trans fats be eliminated from our diet
But many products still contain trace amounts that can add up. Products containing less than half a gram of trans fat per serving are permitted to list zero grams of trans fat on the label. To know if a product contains trans fat, you must read the ingredient list. If "partially hydrogenated oils" are listed, the product contains trans fat.
Many natural grocery stores allow you to grind your own peanuts to make truly natural peanut butter, and most major brands now offer a natural, trans fat-free version. Whichever your preference, make the switch to natural.
Third, if you eat peanut butter with a spoon, straight out of the jar, it better be a tablespoon and you better only dip twice. Two tablespoons provides 190 calories and brings the right amount of fat to your meal. For nutritional balance, keep the rest of your meal low in fat, and only eat one serving of peanut butter per day.
Try these suggestions to enjoy all this delicious spread has to offer.
Peanut butter smoothie
This energizing smoothie works as a quick breakfast, or as a recovery drink after a hard workout. For one serving, simply blend:
1 frozen banana
½ cup fat-free milk
¼ cup nonfat plain Greek yogurt
2 tablespoons peanut butter
Peanut butter yogurt dip
Add 1-2 tablespoons of peanut butter to a vanilla or plain low-fat Greek yogurt. Serve with apple and banana slices.
Creamy, dreamy oatmeal
Make your oatmeal extra rich by stirring in creamy or crunchy peanut butter.
Peanut butter banana wrap
Spread 1-2 tablespoons of regular or chocolate peanut butter down the center of a small whole-wheat flour tortilla. Top with sliced bananas, roll up and enjoy for breakfast or lunch.
Ants on a log
This classic snack of peanut butter filled celery, sprinkled with raisins, had to make my list.
Carrots and peanut butter.
Try this combination — it is so delicious you will wonder what took you so long to try it.
---
Story Credit: http://www.omaha.com/livewellnebraska/nutrition/healthy-snacks-revolving-around-peanut-butter/article_c53787e6-89c7-11e7-986f-1b6dce21b878.html