Organizations
Thank you to the following organizations who have joined us through their partnership endorsements to assist us in outreach to obtain sustainable funding sponsors for our screening program!
---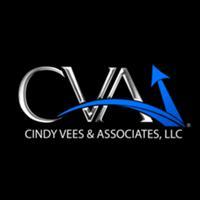 Cindy Vees & Associates, LLC
Public Relations & Marketing Consultants
"We are honored to have the privilege of working with SafeBeat to guide and enhance the marketing efforts in fulfilling their mission. To save and impact lives is a most worthy endeavor, one which we are grateful to share with them. We encourage you to be a part by coming along beside us along our journey in screening hearts of youth across this country. There is no other effort directly providing screenings on this scale in existence. Donate, get involved, volunteer, host a community walk, fundraiser, or simply tell your family and friends - no matter how small or great, your contribution of time and/or talent will make a difference in the lives of youth across America."
More Info on Cindy Vees & Associates
---