Cindy Vees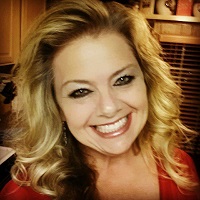 Founder, Cindy Vees & Associates Public Relations & Marketing Consultants
"Until learning of the SafeBeat Initiative, I had never heard nor knew that screenings could detect genetic defects that cause the deaths of young people I had heard about in the news. To me it just makes so much sense to provide these screenings at the appropriate age, but even so much more sense because if a defect is detected it is treatable and a life is saved. As a breast cancer survivor, I have volunteered for Relay for Life with the ACS and love what they do, but so much money that is raised goes to research - not free mammograms. A routine mammogram saved my life by detecting my cancer early. With SafeBeat money goes directly to performing screenings - FREE screenings that directly saves lives. Why would we not help save the lives of young people this way? I am honored to support SafeBeat and it's efforts, not only through my company, but individually as well."
We ask that you will please continue to embrace and support this important initiative in the years to come. Each gift we receive is greatly appreciated and is truly considered a "life-saving" gift.

The SafeBeat Initiative is a 501c3 non-profit organization.
A COPY OF THE OFFICIAL REGISTRATION AND FINANCIAL INFORMATION MAY BE OBTAINED FROM THE DIVISION OF CONSUMER SERVICES BY CALLING TOLL-FREE WITHIN THE STATE 1-800-HELP-FLA (435-7352) OR AT www.FloridaConsumerHelp.com . REGISTRATION DOES NOT IMPLY ENDORSEMENT, APPROVAL, OR RECOMMENDATION BY THE STATE." FLORIDA REGISTRATION CH31645
ALL GIFTS ARE USED SOLELY TO SUPPORT THE MISSION OF THE SAFEBEAT INITIATIVE. REASONABLE EXPENSES, INCLUDING OVERHEAD, MAY BE DEDUCTED. SAFEBEAT USES DONOR INFORMATION SOLELY FOR THE PURPOSES OF FUNDRAISING IN SUPPORT OF THE SAFEBEAT INITIATIVE AND ITS MISSION.