Brookfield Central Athlete Dies Of Undiagnosed Heart Disease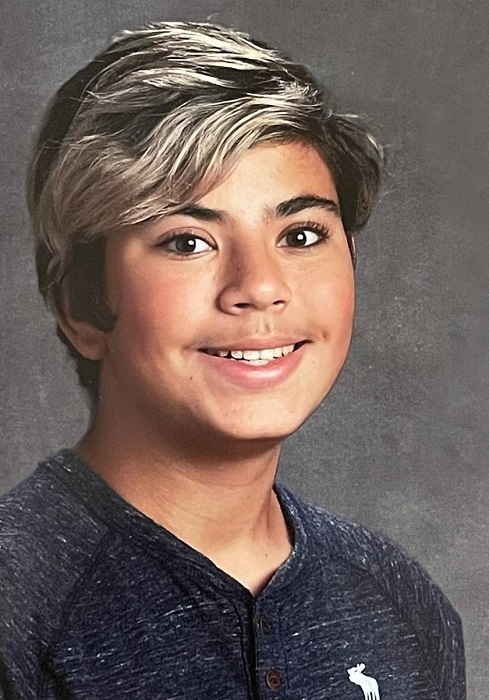 The School District of Elmbrook is mourning the loss of one of its students.
Mark Kassab, 14, of Brookfield died Wednesday in his sleep. He had undiagnosed congenital heart disease, according to a condolence announcement posted on ISM Brookfield.
Kassab was a freshman at Brookfield Central High School. He was an avid swimmer and a cross country runner, according to the post. The district confirmed that he attended Brookfield Central and was an athlete.
Principal Brett Gruetzmacher, Brookfield Central released the following statement:
"The Brookfield Central community is devastated by the sudden and tragic loss of Mark Kassab, and we extend our deepest condolences to the Kassab family. Mark will be missed by many, and we will provide care and support to his friends, teammates and all those at Brookfield Central who are impacted by his passing."
Kassab is survived by his father, Moawia Kassab; his mother, Hala Kassab; and his younger brother, Jude.
A Janazah (funeral prayer) for Kassab will take place at 2 p.m. Thursday at ISM Brookfield, 16670 Pheasant Drive. Due to COVID-19, the Janazah prayer will be held outside.
Burial will take place immediately following the Janazah prayer at about 2:30 p.m. at Wisconsin Memorial Park Cemetery, 13235 W. Capitol Drive.
A condolence gathering will happen from 5:30 p.m. to 8 p.m. at the Brookfield School Gym, 13780 Hope St., Brookfield.
The ISM Brookfield strongly encouraged attendees to wear masks and to practice social distancing.
Kai 11 bill A state bill in memory of a Waukesha teen athlete who died in 2019 from a rare heart condition is scheduled to be heard next week.
The Kai 11 bill is scheduled to be heard in the Wisconsin Senate at 10:30 a.m. Tuesday. Mike Lermer said the bill would help prevent another child's death under similar circumstances.
Mike Lermer's son, Kai Lermer, was a triathlete at Waukesha North High School and died unexpectedly at the age of 16 of an undiagnosed condition that led to sudden cardiac arrest. After his death, Mike Lermer lobbied the Wisconsin Legislature to introduce a bill to prevent any future high school athletes from dying in the same way.
Lermer responded to the news of Kassab's death. "Our hearts and prayers go out to the Kassab family. We hope that Tuesday's Senate hearing will be the first step to help prevent the loss of another child to sudden cardiac arrest in Wisconsin," Lermer said.
---
Story Credit: https://patch.com/wisconsin/brookfield-wi/brookfield-central-athlete-dies-undiagnosed-heart-disease
---
Click here to SUBSCRIBE to our newsletters.
Please help us prevent these types of deaths from occurring. For as little as $1 per week, you can support preventative heart screenings and save a life! It only takes a minute to donate. Help us save a child's life today. Thank you. -The SafeBeat Team