SafeBeat to Conduct Preventative Heart Screening for Baker County, Florida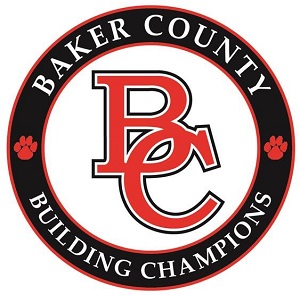 FOR IMMEDIATE RELEASE
SafeBeat to Conduct Preventative Heart Screening for Baker County, Florida
Baker County, Florida, February 26, 2018 - SafeBeat, in collaboration with Wolfson Children's Hospital of Jacksonville, Florida, will provide preventative heart screenings to students at Baker County Middle School and Baker County High School in April of 2018. Each screening will include individual/family medical history, bi-lateral blood pressure, body mass index (height and weight), and a 12-lead electro-cardiogram (EKG). This information will further supply data to help detect/prevent obesity and hypertension. Screenings will be provided at no charge so that no child is left out because of the inability to pay for preventative heart screening.
Any middle and high school student involved in extracurricular activities from the participating schools – Baker County Middle School and Baker County High School – will be given the opportunity to be screened for any underlying heart defects in an effort to prevent sudden cardiac death.
While this service is not a requirement for athletic participation, the Baker County School District highly recommends that all parents of students who attend either Baker County Middle School or Baker County High School please consider registering their child for this free, life-saving heart screening event. Registration is available through the SafeBeat website at www.safebeat.org.
The preventative heart screening program that SafeBeat offers is free to students, parents and the school which means the program relies solely on donations and sponsorships. If you are a community member who would like to get involved by sponsoring a child's screening, please visit our website here to learn more. If you are a business that would like the opportunity to sponsor a local, live-saving initiative, please contact us at info@safebeat.org.
About SafeBeat
SafeBeat is a national initiative that establishes free, local heart screenings, heart health education and emergency action planning programs in an effort to directly target three major long-standing epidemics in America's youth: sudden cardiac death, hypertension, and obesity. SafeBeat collaborates with local hospitals, medical professionals, schools, individuals and businesses to allow them to bring the SafeBeat Initiative to communities nationwide to prevent needless deaths and create a healthier generation. To learn more about SafeBeat and get involved please visit our website at www.safebeat.org and be sure to follow them on Facebook www.facebook.com/safebeat4life, Instagram @safebeat4life, and Twitter @safebeat4life.
About Wolfson Children's Hospital of Jacksonville
Wolfson Children's Hospital in Jacksonville, Florida, is a part of Baptist Health, Northeast Florida's most comprehensive health system serving every stage of life. Wolfson Children's is the only hospital just for kids in Northeast Florida and serves as the region's pediatric referral center. Staffed 24/7 by pediatric nurses and other healthcare professionals specially trained to work with children, the 216-bed, patient- and family-centered hospital features the latest pediatric medical technology in a welcoming, child-friendly environment. At Wolfson Children's, nationally recognized pediatric specialists representing nearly every medical and surgical specialty work with pediatricians to provide care for children of all ages with congenital heart conditions, cancer, neurological disorders, diabetes and endocrinology disorders, orthopaedic conditions, behavioral health conditions, and more. Wolfson Children's pediatric partners include Nemours Children's Specialty Care, Jacksonville, the University of Florida College of Medicine—Jacksonville, and Mayo Clinic Florida. For additional information, please visit wolfsonchildrens.org.
CONTACT
The SafeBeat Team 
229.632.5004 
info@safebeat.org
www.safebeat.org
Vikki Mioduszewski, APR
Manager, Marketing & Communications
Wolfson Children's Hospital
Vikki.Mioduszewski@bmcjax.com
O: 904.202.5122 • C: 904.304.0041
www.wolfsonchildrens.org