Mother of Coventry Teenager Who Died After Sudden Cardiac Arrest Will Hold Ball in Daughter's Honour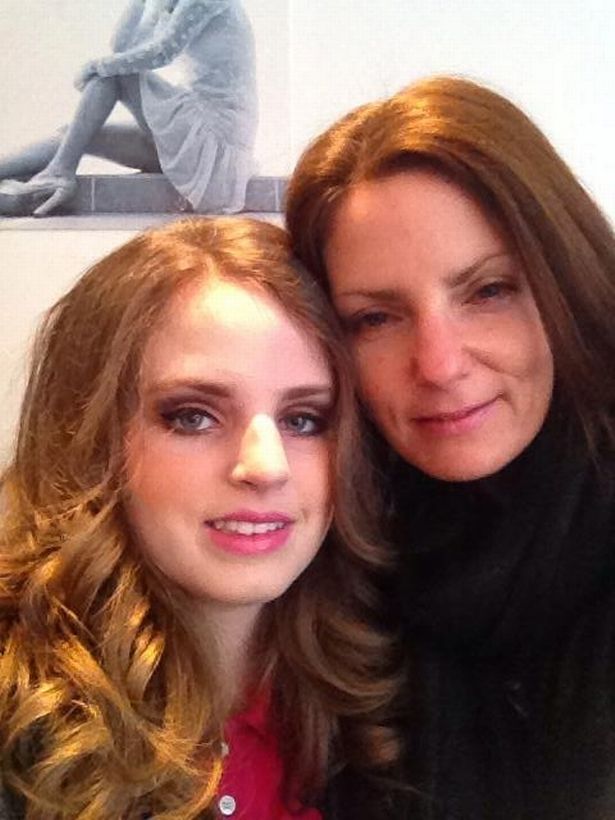 THE MOTHER of a teenager who died after her heart suddenly stopped is holding a charity ball in her daughter's memory as part of her on-going fundraising campaign.
Ella Bury, 17, had her life tragically cut short by a cardiac arrest – sometimes referred to as Sudden Arrhythmic Death Syndrome.
Her mother, Karen, who lives in Eastern Green, has preserved her daughter's legacy by trying to make sure the region's schools and sports clubs have access to life-saving defibrillators.
She will hold the second Ella Bella Charity Ball in memory of Ella at Coventry Rugby Club on December 7.
She said: "I woke up in the morning to Ella's alarm and I went in to check and knew straight away something was wrong.
"When I saw she had stopped breathing, I tried to save her myself and then called the ambulance, but we were too late."
She has raised more than £15,000 since Ella died in 2014, enough money to fund the installation of 14 defibrillators at sports clubs and community centres – including Coventry Rugby Club.
She said: "It's a massive piece of life-saving equipment. And in Ella's case if she had got one on her very quickly she would have had a greater chance of survival.
"Your chances without it – if you suffer a cardiac arrest – are reduced by 10 per cent every minute.
"Around 12 people a week die between the age of 18-35 because of a sudden cardiac arrest and a high percentage of those have no prior medical conditions.
"It can happen to anybody."
She has been raising money for Sudden Arrhythmic Death Syndrome UK (SADSUK) – a charity which seeks to make defibrillators as commonly available as fire extinguishers.
Karen said there should be a defibrillator every 200 metres.
Her latest campaign, led by friend Sophie Gulliver, involved writing to every headteacher in Coventry to check whether a defibrillator was available on school sites.
She said so far five schools have responded asking for a defibrillator and she wants to raise £6,000 to make it possible.
It costs around £1,200 to deploy a defibrillator which also includes training for 12 people.
One of Karen's defibrillators was recently used to save a man's life on a bowling green in Nuneaton.
Karen says his heart stopped for 10 minutes before he was resuscitated.
Ella's charity ball will take place at the Butts Park Arena, Butts Road, Coventry, beginning at 7.30pm and ending at 11pm.
Coventry Rugby chairman Jon Sharp will unveil a plaque in Ella's memory on the night of the ball.
Karen says there will be festive fun for all the family, with a silent auction, raffle, a three-course meal, disco and refreshments. Tickets are £35.
---
Story Credit: https://coventryobserver.co.uk/news/mother-of-coventry-teenager-who-died-after-her-heart-stopped-will-hold-ball-in-daughters-honour/
---
Since you're here, we have a small favor to ask. Requests from schools and districts for our screening services are growing, which means that the need for funds to cover the cost of those services is also growing. We want to make our services available to those who request it and beyond, so you can see why we need your help. Safebeat heart screenings take a lot of time, money, and hard work to produce but we do it because we understand the value of a child's life, PRICELESS!
If everyone who reads this likes it and helps fund it, our future would be more secure. For as little as $1, you can support Safebeat and it only takes a minute. Make a contribution. -The SafeBeat Team