Student Athletes Afraid To Get Screened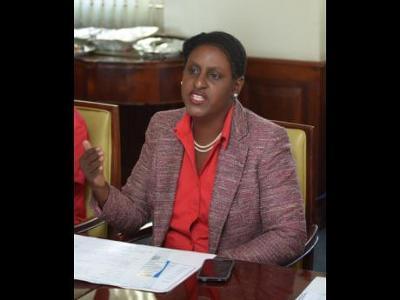 Consultant Cardiologist of the Heart Foundation of Jamaica, Dr Marilyn Lawrence-Wright, says many athletes are shying away from being screened because of the fear that they might be dropped from their teams.
Lawrence-Wright said these athletes could be putting themselves at risk of developing sudden cardiac arrest while competing.
"Some of them don't want to be screened because they don't want to find the problem, and so it is a matter of potentially life and death, but some problems that you find don't mean that you can't play the sport," said Lawrence-Wright.
"Sometimes when we screen the patient, we may find a small hole in the heart, and that has not been shown to be associated with an increased risk of sudden cardiac arrest, but if we find a problem, we can recommend treatment for it," she said.
SEEKING PARENTS' ASSISTANCE
Lawrence-Wright added that the Heart Foundation of Jamaica has been encouraging the parents to persuade their children get screened.
She noted that some parents have come to get screened while their children are refusing the procedure.
"Some of the athletes don't want to report the symptoms, and sometimes you will hear the mother say, 'Didn't you tell me that you were having chest pains when you finished football training last week?'. The child would say no and sometimes they are reluctant because the child doesn't want to come off the team," said Lawrence-Wright.
"We have been trying to encourage and let them and make them realise that we are talking about the possibility of sudden cardiac death and maybe they have skills and talents in other areas that they can try to develop potentially," she said.
Lawrence-Wright stated that studies in the United States have shown that basketball, football and track field are the top three high-risk sports and swimming is ranked number six.
"In terms of here, and certainly in our own experience, football, track and field and swimming, it probably extrapolates to other sports here, too," she said. "But there are other sports that you can still enjoy that are certainly not going to be as high impact and it is a matter of really monitoring," Lawrence-Wright said.
---
Story Credit: http://jamaica-gleaner.com/article/sports/20170215/student-athletes-afraid-get-screened