Nursing Students Save Man's Life in NLR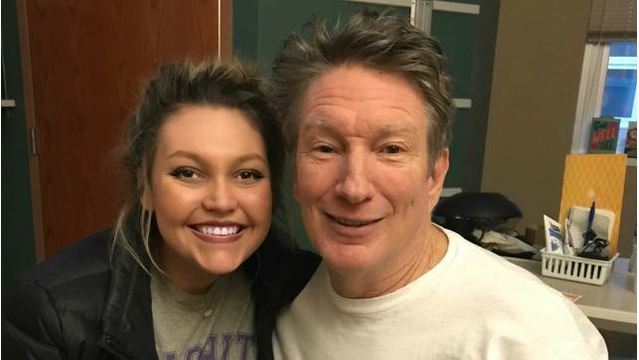 NORTH LITTLE ROCK, Ark. (News release) - Two first-year nursing students at the University of Arkansas at Little Rock saved a man's life at a North Little Rock gym because they were able to quickly administer CPR and give other life-saving help in the crucial moments before paramedics arrived.
Megan Crawley, 23, had gone to the North Little Rock Athletic Club on Friday, Jan. 11, to work out. She arrived at 10:45 a.m., just seconds after 67-year-old Charles Rainey collapsed. People were yelling for a doctor, and a man asked Crawley if she knew one in the building. "I said I was a nursing student, and a man told me, You have to go! There's no one else back there!'"
Crawley ran over to Rainey and couldn't find his pulse. She saw that he was turning blue, checked his airway, and saw that his tongue was swollen and knew he wasn't getting air. She began giving Rainey breaths, while Jessica McCrary, the general manager of the Athletic Club, starting chest compressions.
Ryan Ruff, another full-time UA Little Rock nursing student who works at the front desk of the athletic club, got an automated external defibrillator (AED) and charged it. He's also a medic in the National Guard.
"We put the pads on him and shocked him," Crawley said. "It [the AED] told us to keep doing CPR, so I started doing compressions, and Ryan did breaths."
Crawley's boyfriend, Evan Gardner, who is a nursing student at Baptist, stood ready to take over when Crawley or Ruff became fatigued from the CPR. Crawley had administered 90 compressions when Rainey made a noise. She checked and found his pulse, and then she and Ruff rolled him onto his left side to wait for medics. Rainey was awake and talking when medics arrived.
"It was definitely shocking," Crawley said. "I'm so glad I did what I needed to do and glad I had the courage to do it, but afterward I couldn't stop shaking."
After the incident, Crawley and Gardner stayed at the gym to exercise, and a police officer returned to get a report.
"He told us that the doctors said that had we not been there, he would have died," she said.
She and Gardner visited Rainey at Baptist Health Medical Center-North Little Rock on Sunday, Jan. 13, and learned that Rainey had suffered sudden cardiac death in the gym.
On Monday, Jan. 14, Rainey had surgery to insert three stents and said he expects to be released in the afternoon.
"I feel amazing right now," Rainey said from his hospital room.
Rainey said he had decided to run the three-quarters of a mile from his home to the gym Friday morning, rather than drive, because his truck was being worked on.
"I felt slight angina during the run, but nothing I hadn't felt before," he recalled. "As I started to cool down, I felt a bit of dizziness. I walked in and was standing next to a pipe, and I started sliding down to the floor. I was flatlined when Megan attended me."
"She's a sweet girl," Rainey said of Crawley. "She apparently was very efficient and jumped right on it, and Ryan had charged the AED. It worked out very well."
Crawley credits UA Little Rock nursing instructor Joanna Rostad-Hall for preparing her for Friday's emergency.
"She was the one who taught my CPR class," she said. "If it wasn't for Dr. Rostad-Hall and God, I don't know what I would've done."
All of UA Little Rock's nursing students are required to be Basic Life Support (BLS) certified to be in the nursing program. The UA Little Rock Nursing Department offers certification and recertification courses several times a year. The certifications covers recognition of cardiac arrest, CPR, AEDs, ventilation, and choking for adults and infants, Rostad-Hall said.
Crawley is in the Associate of Applied Science in Nursing program and plans to continue her education and get a Bachelor of Science in Nursing. Ruff is in the Bachelor of Science in Nursing program.
Needless to say, UA Little Rock nursing faculty are extremely proud of both Crawley and Ruff.
"We truly do have some amazing future nurses in our program," Rostad-Hall said.
---
Story Credit: https://www.kark.com/lifestyle/health-matters/nursing-students-save-man-s-life-in-nlr/1701678109
---
Since you're here, we have a small favor to ask. Requests from schools and districts for our screening services are growing, which means that the need for funds to cover the cost of those services is also growing. We want to make our services available to those who request it and beyond, so you can see why we need your help. Safebeat heart screenings take a lot of time, money, and hard work to produce but we do it because we understand the value of a child's life, PRICELESS!
If everyone who reads this likes it and helps fund it, our future would be more secure. For as little as $1, you can support Safebeat and it only takes a minute. Make a contribution. -The SafeBeat Team