Most America Workers Don't Have Access To CPR, AED Training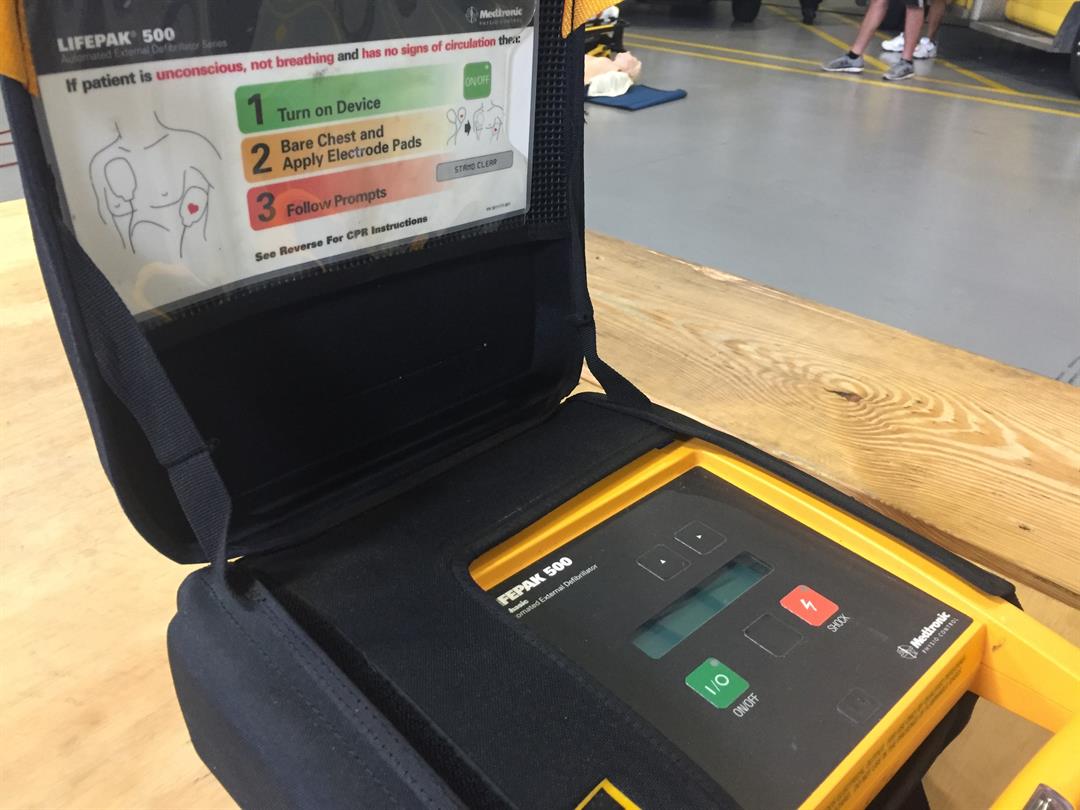 HUNTSVILLE, AL (WAFF) - If your coworker had a heart attack in the middle of the office today - would you know what to do? Are you First Aid, CPR or AED certified?
Most people have had some sort of training in their lives, usually while in high school or working part time jobs involving athletics or overseeing children, but have not had a training class since.
You're not alone. A recent study shows that most American workers do not have access to CPR training through their workplace. That's why the American Heart Association is launching a campaign to promote CPR, First Aid, and defibrillator training in the workplace.
According to the AHA, 10,000 cardiac arrests occur in the workplace every year. A cardiac arrest occurs when the heart suddenly stops beating, and chances of survival are doubled, or even tripled when a bystander immediately performs CPR and has access to an Automatic External Defibrillator, or AED.
Don Webster of HEMSI says that just this week, there was a cardiac arrest that happened. and before emergency personnel could arrive, someone started performing CPR and had access to an AED and saved the person's life. Webster said there's no question about it: CPR and AED training save lives.
"We encourage everybody, from 13-14 years up and older to learn CPR, because it saves lives. You never know when you'll be walking down the street, it could be your mother, father, some kind of relative you never know when that sudden cardiac arrest is going to occur," said Webster.
That same study also showed that if a workplace does have an AED on site, 50% of workers could not tell you where it is. In the hospitality industry, that number rises to 66%.
By state law, the only places that are required to have an AED on site are public schools. Lots of other places have AED's, like gyms, pools, stadiums, assembly halls, and public buildings.
Webster says that AED's are the next step after CPR to save someone who is in cardiac arrest. AED's nowadays are inexpensive and foolproof: they're automated, give you recorded instructions, and there's no way they can shock a person who doesn't need it. He said AED's nowadays usually cost lest than $2,000.
If you want to take it upon yourself to get CPR trained or provide it for your employees, there's a number of places that offer it here in Huntsville at a low cost, like the Red Cross or Huntsville Hospital.
---
Story Credit: http://www.waff.com/story/35714515/study-most-america-workers-dont-have-access-to-cpr-aed-training