Kids Health Matters: Screening For Inherited Heart Defects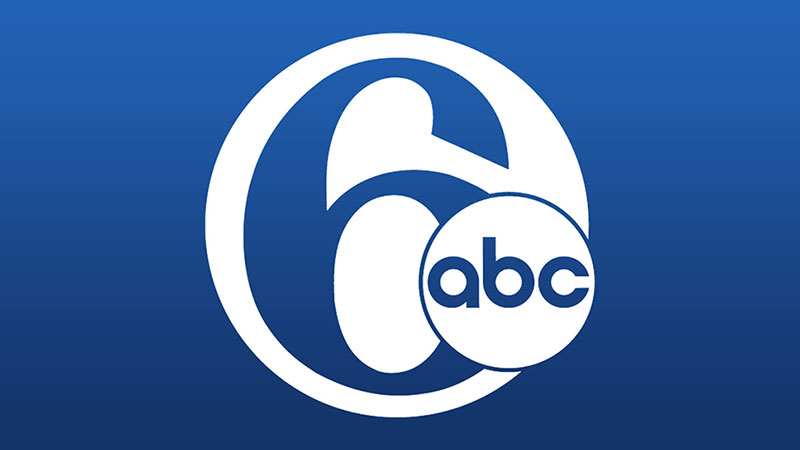 PHILADELPHIA (WPVI) -- A child's heart condition can have bigger importance for a whole family if it's a defect that's inherited. Children's Hospital and Penn Medicine have a unique program to safeguard multiple generations.
Jake Wightman and his older brother Tyler were just little boys when their dad, Mark, died on a business trip.
"A seemingly healthy 34-year-old, and he had collapsed," said their mother, Jeannine Wightman, of Douglassville, Pa.
An autopsy showed Mark Wightman died of hypertrophic cardiomyopathy.
"The heart muscle is abnormal, and doesn't function well," said Dr. Kimberly Lin from Children's Hospital of Philadelphia.
"In some folks, it shows up as symptoms of heart failure," says Dr. Lin.
"Children may come in short of breath, having trouble tolerating food, they might be throwing up," she continues.
"We've seen children in utero, before they were born, all the way up to 90-year-olds," says Dr. Anjali Tiku Owens, a Penn Medicine cardiologist and heart failure expert.
Hypertrophic cardiomyopathy occurs in 1 of every 250 to 500 people and like the other primary form, dilated cardiomyopathy, it can be inherited.
"There's a 50-50 chance that each child can get the genetic predisposition," said Dr. Tiku Owens.
The Familial Cardiomyopathy program, a joint venture between the Children's Hospital and Penn Medicine, began yearly screenings of the brothers' hearts.
The program cares for all generations, with genetic counseling to identify family members at-risk, a full range of treatments, and support in adjusting to life with cardiomyopathy.
Dr. Tiku Owens says getting a thorough family history is critical.
"We take a 4-generation pedigree, which is a family tree, and it's done by one of our genetic counselors," she notes.
"We can very quickly see people are affected by cardiomyopathy in each generation, and then we know if it's coming, for example, from mom's side."
In hypertrophic cardiomyopathy, the heart muscle thickens, doesn't relax well, and the heart is vulnerable to irregular, and dangerous rhythms.
It's the number one cause of sudden death in young athletes.
In dilated cardiomyopathy, the heart can become enlarged, and not squeeze well, not pushing blood around the body properly.
The Penn and Children's Hospital experts say their Familial Cardiomyopathy program holds a unique position in medicine.
"It's been a wonderful way for us to collaborate, to put together potential research projects, to help families in the long run, to learn more about the underlying causes of cardiomyopathy, says Dr. Lin.
Jake was able to plunge into lacrosse and Tyler starred in ice hockey until troubling signs arose in 2014.
"They spotted something on both of their tests, and we thought - that's crazy, you know, the machine malfunctioned," Jeannine recalled.
Competitive sports had to stop, devastating the family.
"It was our way of being active, it was what we did on weekends," said Jeannine.
Jake always viewed himself as an athlete, "I'm Jake, I'm a lacrosse player."
Experts in the program helped the Wightmans redefine their lives. Jake says as one door closed, 10 opened.
"I see myself as an environmentalist," he said. "I see myself as a golfer."
And Tyler is an active college student.
The Wightmans say be watchful, but don't live in fear.
And remember - life goes on.
---
Story Credit: http://6abc.com/health/kids-health-matters-screening-for-inherited-heart-defects/1976357/