HS Athlete's Sudden Death May Create Rallying Cry For Required Heart Screenings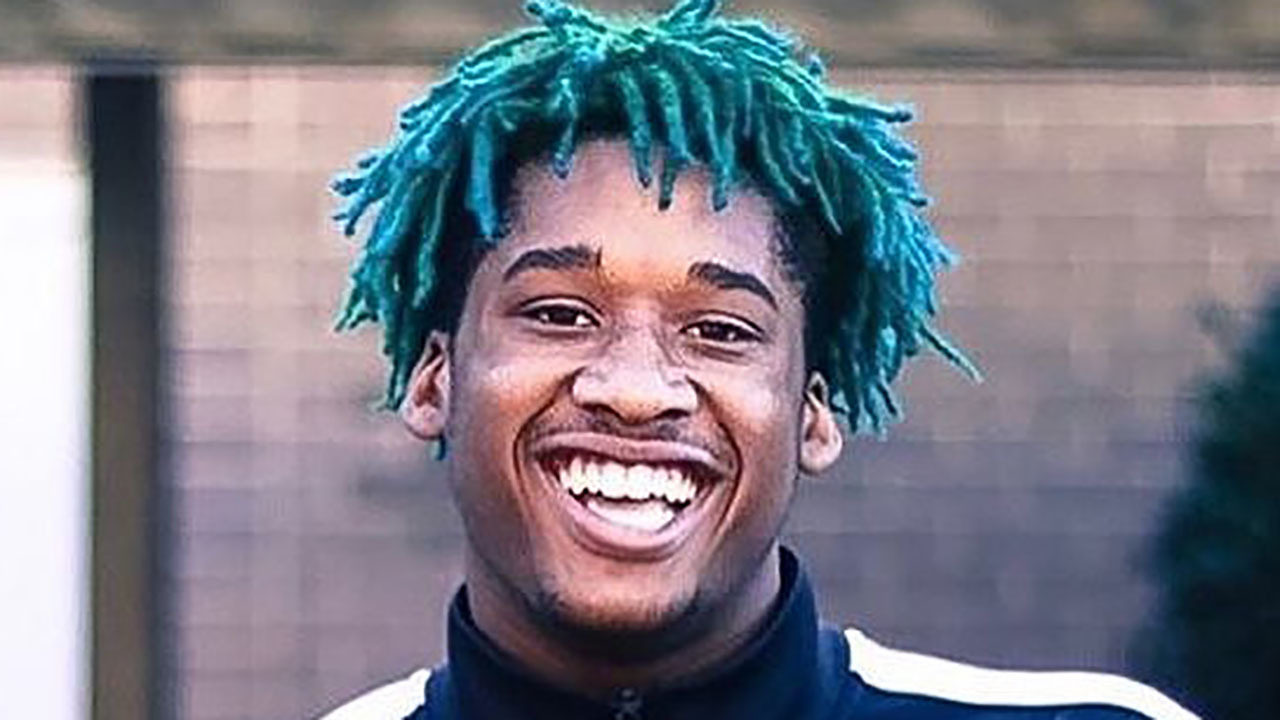 CHARLOTTE, N.C. - What happened to Aaron Barker??
It's been months since the Olympic High School basketball standout died suddenly in his family home, where he collapsed in the bathroom.
His mother said Aaron went in to shower after his high school basketball practice but was later found on the floor, unresponsive.
"I jump out of the bed and I run and find my baby laying on the bathroom floor," Sharon Barker said. "That image is in my head every single day."
Since Aaron's death in January, Sharon has made a routine of checking the mailbox for his autopsy results, hoping it will answer the question of what happened to him.
"Just unexpectedly, they're passing away," she mother said. "No answers."
Sharon told Channel 9 that doctors suggest an abnormality in Aaron's heart might have contributed to his sudden death, but said her son never showed signs that anything was wrong.
In North Carolina, the State Board of Education doesn't track heart issues among high school athletes, which makes it difficult to pinpoint how many cases occur. With Senate Bill 538, several lawmakers hope to change that, starting with a proposed task force to study cardiac arrest among high school athletes.
If passed, members would study the frequency of sudden cardiac arrest cases and strategies used in other jurisdictions to mitigate risks, along with the cost to require all student athletes be tested for heart conditions.
Que Tucker, commissioner of the North Carolina High School Athletic Association, said current data doesn't support a statewide mandate on heart screenings.
"Until we get some more data, we are not there yet," she said.
Tucker also listed the potential costs of those screenings among her concerns.
"We're not sure that all of our schools would be able to access cardiac screenings, and it be free to them," she told Channel 9.
The NCHSAA sets requirements for more than 400 schools across North Carolina. A new requirement, effective this August, requires all paid high school head coaches become CPR/AED certified.
Volunteer coaches would be required to take a free online course on sudden cardiac arrest.
Charlotte-Mecklenburg Schools have offered free heart screenings to its athletes for almost 10 years, in partnership with Carolinas HealthCare System. The screenings are provided at a one-day event called Heart of a Champion Day.
Last year, of the more than 1,300 student-athletes who were screened, 35 were identified as having potential issues. Of those, four students required additional treatment before returning to play.
This year's event is scheduled for Saturday, June 3.
Sharon said if autopsy results confirm an issue with Aaron's heart as the cause of his death, she's interested in creating a foundation, called Aaron's Heart, in honor of her son.
There she hopes to partner with local physicians to offer a more comprehensive screening for student-athletes.
"If I can do something, even if it saves one child, then I've done a lot," she said. "I would never want anyone to feel what I'm feeling."
Aaron's basketball legacy isn't over. Sharon started a team bearing his name and number, filled with several friends who once played with him, who now play for him.
---
Story Credit: http://www.wsoctv.com/news/9-investigates/high-school-athletes-sudden-death-may-offer-rallying-cry-for-required-heart-screenings/523161275