First Responders Plan Statewide Fight Against Sudden Cardiac Arrest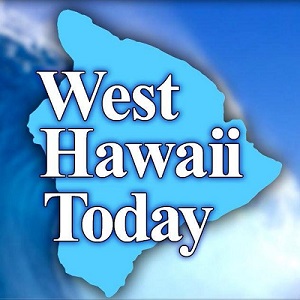 HILO — More than 50 emergency response personnel statewide traveled to Hilo this week, seeking to boost survival rates for people with sudden cardiac arrest.
Their first-ever Hilo "Resuscitation Academy" ran Monday to Wednesday, including simulation-center training at Hilo Medical Center and hands-only CPR training at the Hilo Municipal Golf Course conference center.
In 2012, just 4 percent of people in Hawaii County experiencing out-of-hospital sudden cardiac arrest survived. Hawaii County Fire Department efforts and hands-only CPR training at Big Island high schools tripled that number to 12.8 percent in 2016.
But that's not enough for first responders eager to do more.
Led by early adopters at the Hawaii County Fire Department, personnel from around the state traveled to the Resuscitation Academy from the islands of Oahu, Maui, Kauai and throughout Hawaii.
They included paramedics, EMTs, law enforcement leaders, fire department innovators, trainers and 911 dispatchers at the invitation-only conference.
A similar one in Seattle a few years ago triggered efforts in Hawaii County that have already improved the county's save-rate.
Planners hope to increase Big Island and statewide survival rates to at or above Washington state's current 50 percent.
"It started with a dream and a vision," said Lance Uchida, Hawaii County Fire Department EMS battalion chief.
Now, it's much more.
A goal of Resuscitation Academy, he said, was to create "a statewide cardiac 'vision.'"
He said attendees planned to "implement a statewide system at the end of the conference."
"You guys are here for a reason — so we can do it," Uchida told them during opening presentations.
Pamela Foster, AED Institute Honolulu president, oversees automated external defibrillators at all ports and airports in the state.
A key success, she said, has been teaching high school students to do hands-only CPR to give bystanders time to grab an AED or emergency responders time to arrive.
Teachers, parents and grandparents attending a school event — and students with undiagnosed heart conditions — could potentially need emergency assistance.
"You don't know until they collapse," Foster said.
Ryler Kubojiri of Hilo received a standing ovation at Resuscitation Academy after describing his 2015 heart failure at Wainaku Gym.
Two students, trained in hands-only CPR by firefighters just a week earlier, kept his blood pumping with CPR until first responders arrived.
"By the time the EMTs arrived, I was flatlined," Kubojiri said. "Due to the lack of oxygen, I got severe brain damage."
He had to relearn life's basics, like how to eat, walk and talk.
"I still have a long way to go so I can become independent," Kubojiri said, noting that "I probably wouldn't have gone through all of this if there had been an AED at the gym."
Foster said "we hope to put AEDs on every field, in every school."
Half of Hawaii Police Department officers every shift now have AEDs onboard in a pilot project in the three busiest districts on the Big Island. Fire department planners hope to eventually outfit every police squad car with one.
"If we can save one life, it's so precious," said Davlynn Racadio, the training specialist for 911 dispatch at the Maui County Police Department.
All Maui officers carry AEDs, she said. Dispatchers, on the phone, can help bystanders continue CPR compressions, which is essential, until emergency crews arrive.
"Having these types of meetings, it opens your eyes to where can we go to help other people," Racadio said.
Dr. Tom Rea, medical director for King County, Washington, EMS traveled to the Big Island to present at Resuscitation Academy.
He said 745 people survived out-of-hospital cardiac arrest in Washington state in 2016.
To succeed on the Big Island, planners need to learn community needs, focus on "how does that improve public health?" when change is suggested, and collect data to document which potential improvements actually save lives, Rea said.
In King County, for example, data shows that if CPR is used within four minutes and defibrillation within eight, survival is 64 percent.
Delay CPR to five minutes, and the chance of survival drops to 49 percent.
If CPR starts in four minutes but defibrillation not until nine, the survival rate falls to 41 percent.
Rapid bystander CPR and rapid defibrillation mean life or death, Rea said.
"There is no other condition that is so time-sensitive," he said.
---
Story Credit: http://westhawaiitoday.com/news/local-news/first-responders-plan-statewide-fight-against-sudden-cardiac-arrest