Cardiac Arrest Survivor Pushes To Make CPR Mandatory In Schools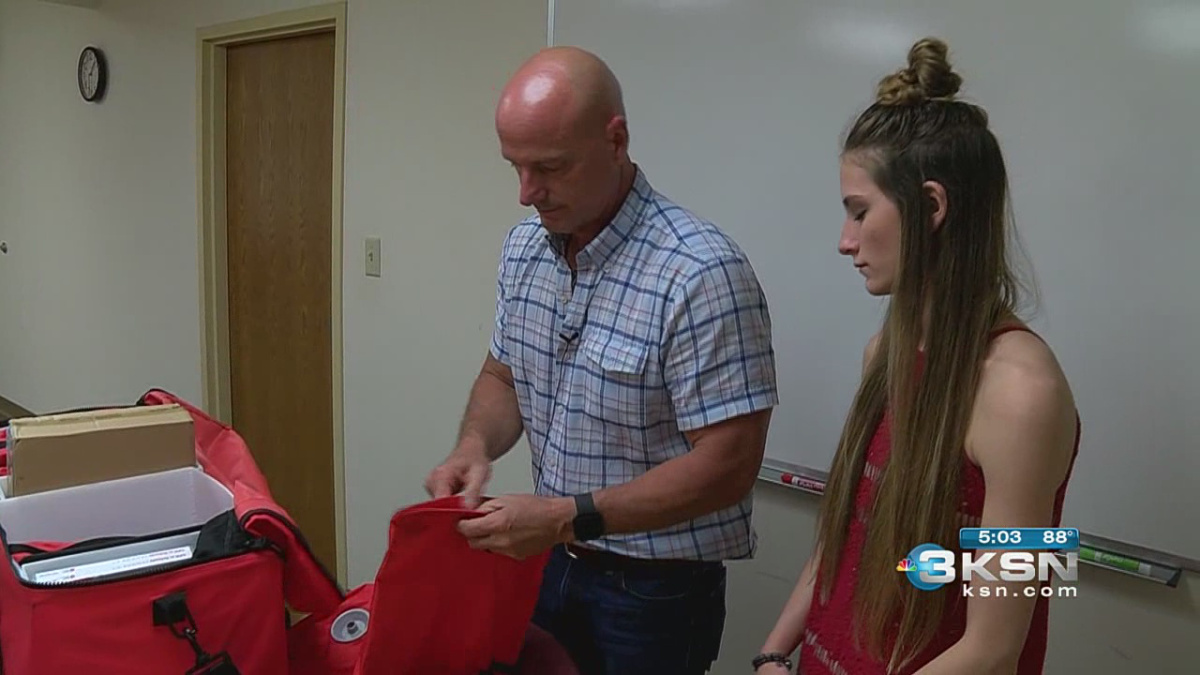 WICHITA, Kan. (KSNW) – An initiative to educate more young people about CPR is gaining some momentum. It includes a survivor of cardiac arrest and her family. They are using their experiences to help save others.
"I had CPR done for 45 minutes by three different sets of people," says Emma Baker.
Baker is lucky to be alive.
"If they would have waited too long then I would have started to become brain-dead and after 10 minutes that becomes final," says Baker.
When she was 13, Baker remembers preparing for a school spelling bee at Buhler Middle School. But before going on stage she went into cardiac arrest, collapsing on a student next to her.
"She just thought that I was sleeping, like she thought that I fell asleep on her and then a mom in the crowd noticed that I wasn't breathing.
She jumped up right away."
Several people sprang into action and gave Emma lifesaving chest compressions for 45 minutes.
She survived but those moments changed the Bakers forever.
"One of the first things we did when she got home was we all went and got certified in CPR," says her father Scott Baker.
Baker says she wants to be known as more than just the girl who almost died.
"That's how you remember me," says Baker.
The Bakers are taking their story to the state Board of Education to advocate that schools require all seniors to be CPR certified before they graduate.
"Having people around that know CPR and are able to jump in and do that at a moment's notice is extremely beneficial," says Goddard EMS Captain Greg Gering
The family is working with the American Heart Association to prepare kits for schools to utilize, complete with mannequins and the course curriculum.
"When you meet a survivor that was survived because of CPR there is no greater joy, to know then someone is here because of CPR, it is so easy and anyone can do it and everyone should know it," says AHA representative Angela Breer.
"Anything can happen at any moment and you never know what is going to happen," says Emma Baker.
Baker will be in Topeka on June 14th to advocate for a certified course to be taught before students graduate high school.
---
Story Credit: http://ksn.com/2017/06/05/cardiac-arrest-survivor-pushes-to-make-cpr-mandatory-in-schools/