Naturopathic Tips For American Heart Month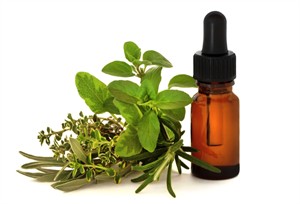 Heart disease remains the No. 1 killer in the United States. About 610,000 Americans die of the disease every year, according to the Centers for Disease Control and Prevention.
While heart health has been a concern for many decades, researchers and the health care community are still learning the exact cause and best treatment methods for the disease along with how it can be prevented.
Assistant Dean of National University's Naturopathic Medicine Program Fraser Smith, ND, and students are currently conducting a research study that will analyze the data of about 40 patients who have received naturopathic treatments for heart health.
When patients come to the NUHS Whole Health Center clinic in Lombard, Ill. with certain health issues, ND clinical staff work with Cleveland HeartLab, Inc. to assess individual risk for heart disease. The clinical laboratory offers inflammatory and other innovative and scientifically proven biomarker tests that can measure various cardiovascular risks. Dr. Smith and students have been collecting and analyzing the data for about a year and expect to finish the research in spring.
"Heart disease is particularly concerning because it affects people of all ages. The initial changes in the artery that lead to the disease develops when you're young and can accelerate as you get older," Dr. Smith said. "Evaluating your current lifestyle is very important."
Based on today's research, Dr. Smith recommends the tips below to maintain good heart health. Following the principals of naturopathic medicine, these natural, non-invasive approaches highlight the importance of healthy living and prevention.
1. Eating a non-inflammatory diet or a DASH diet can improve heart health
A recent discovery regarding heart health is the impact inflammation can have in causing or contributing to heart disease. Inflammation occurs when the body's protective immune system attacks and damages tissues. In addition to being a symptom of conditions like arthritis, it can also occur in the inner lining of our arteries.
Diets to reduce inflammation can include a Mediterranean diet of mostly plant-based foods, whole grains, legumes, nuts, healthy fats and using herbs and spices to season foods instead of salt.  The DASH diet comes recommended by the American Heart Association. It has been shown to lower blood pressure as well as first line blood pressure medication. The diet includes reduced salt, less refined grains and is rich in potassium, magnesium, calcium and fiber.
2. Avoid chemically-modified foods and high sugar foods
"For some time, Americans have had a misplaced fear of fats," Dr. Smith said. Natural fat is no longer as harmful as previously thought; they can actually be very beneficial. For example, eggs once considered a bad diet choice because it was high in cholesterol, are now considered good because the cholesterol it raises is the healthy HDL cholesterol.
Instead of worrying about healthy fats, Dr. Smith said Americans should be more concerned with food quality such as foods that are chemically modified, have trans-fat or can raise blood sugar levels.
'The adage 'you are what you eat' is true when it comes to health," Dr. Smith said.
While the food industry adjusts some of its products to respond to these new health concerns (and consumer demands), it is very important for Americans to read food labels and know just what exactly they're consuming.
3. Exercise and reduce stress
The American Association of Naturopathic Physicians recommends exercising 3-5 times per week for at least 30 minutes to help improve cardiovascular health. Warm up first for 5 to 10 minutes, exercise for 20 minutes and cool down for 5 to 10 minutes.
Exercise can work two-fold and help reduce stress, which Americans should also be mindful. Physical and mental stress correlates with increased cardiac demand, according to AANP. Meditation and other forms of relaxation can help reduce this stress. In addition to reducing heart attack risk, research has shown that meditation may reduce cholesterol and blood pressure too.
4. Herbal supplements can be a safe, drug-free way to reduce several risk factors
One principal of naturopathic doctors is to help teach their patients better lifestyles in order to help prevent diseases from occurring in the first place. Coupled with these lifestyle changes, herbal remedies can be very impactful too.
For example, garlic can be a useful blood-thinner that is commonly recommended as a cholesterol-lowering herb that can also lower triglycerides linked to heart disease.
Naturopathic doctors recognize that certain stages of heart disease require medication, however, herbal extracts and proper supplementation specific to an individual can help improve many risk factors including diabetes, obesity, high LDL cholesterol and high blood pressure. Other risk factors are genetics, age, gender.
"While Americans can't control all risk factors regarding heart health, there are certainly some lifestyle and nutritional changes that can significantly alter the degree of individual risk," Dr. Smith said.
---
Story Credit: http://www.nuhs.edu/news/2017/2/naturopathic-tips-for-american-heart-month/