Food Swaps: Tips for a Heart Healthy Thanksgiving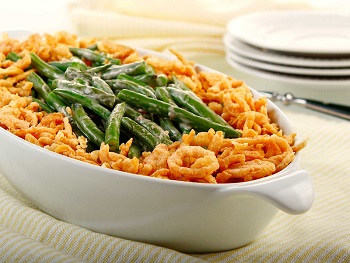 Nothing could be better than the whole family gathered around the table to enjoy a Thanksgiving feast, complete with a bird and all the fixings. However, if you have heart disease, your holiday menu might need a few tweaks to be truly heart healthy. We provide a few swaps to help you enjoy a happy, healthy turkey day:
Turkey
Good news: no need to swap out the turkey on Thanksgiving. Just make sure you remove the skin and go for the white meat of the turkey breast.
Pro Tip: Remove skin and roast in olive oil and seasoning to get that golden brown look.
Stuffing
Use multigrain or whole wheat bread instead of traditional white bread. Swap chicken broth for reduced-sodium chicken broth. Just as delicious with much less sodium!
Green Bean Casserole
Keep the green beans (fresh or frozen) and swap the canned soup for low fat milk. Still creamy, but without all the fat and sodium.
Cranberry Sauce
Make your own cranberry sauce! Combine cranberries (fresh or frozen), Splenda and water; simmer for five minutes. Remove from heat, add sugar-free gelatin and refrigerate. Hassle-free, much less sugar and just as tasty.
The best things about these swaps is that they don't sacrifice taste or tradition, allowing you to enjoy your holiday favorites. We hope these easy tips help you have a fantastic Thanksgiving, surrounded by family and friends!
---
Story Credit: https://www.pennmedicine.org/updates/blogs/heart-and-vascular-blog/2017/november/food-swaps-tips-for-a-heart-healthy-thanksgiving