Avocado Diet: Three Ways the Superfood Can PREVENT Heart Disease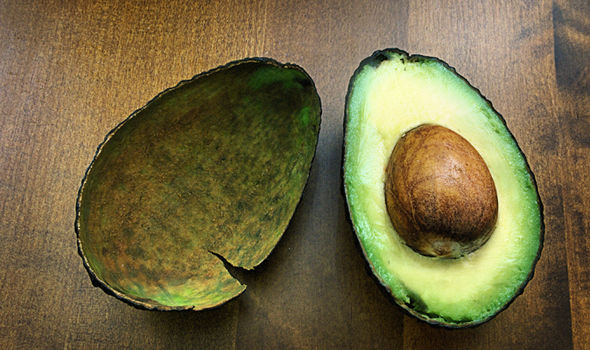 AVOCADOS have risen to superfood status thanks to their high nutrient content. Here are three ways eating them can help your heart.
Avocados have seen their popularity sky-rocket thanks to their versatility - they can be smashed up on toast or blended into guacamole - but also because of their numerous health benefits.
They contain nearly 20 vitamins, minerals and phytonutrients.
The savoury fruit - native to Mexico - is also unusually high in 'good' fats, while other fruits consist mostly of carbohydrates.
What's more, research has found that eating them regularly could help ward off heart disease, which is the most common cause of death in the world.
Here are three ways they keep your heart healthy.
Packed with potassium
Avocados can decrease your risk of heart attack, as well as reduce likelihood of kidney failure.
This is because it is packed with potassium, with 100g containing 14 per cent of a person's recommended intake.
Interestingly, that's more than bananas which are famed for their high amount of the nutrient.
Potassium is an important mineral that reduces blood pressure, and in turn this can reduce risk of heart attack and strokes.
High in good fats
Of the calories in an avocado, 77 per cent are from fat.
The majority of fat in the food is oleic acid - a monounsaturated fatty acid that is also the major element to olive oil - and has been linked to good heart health.
Can lower cholesterol
A number of studies have shown that avocados can lower 'bad' cholesterol.
This is associated with a reduced risk of heart disease.
Additionally, researchers found that the food could increase 'good' cholesterol by 11 per cent.
---
Story Credit: http://www.express.co.uk/life-style/health/866126/avocado-diet-high-blood-pressure-heart-disease