Jayne Vining, Founder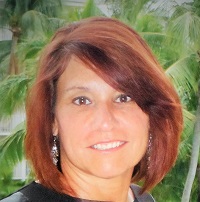 Jayne Vining, the Chief Executive Officer, Liberty (Bert) Vining JD, the Chief Operating Officer and Neil King, the Chief Financial Officer have been operating together as a team with SafeBeat since 2008. They bring a wealth of experience from their years working on the SafeBeat Initiative.
Founded in 2008, SafeBeat was formed by Jayne Vining in memory of her son Marc who died suddenly from sudden cardiac arrest. Since then, Jayne's mission is to educate the community about sudden cardiac arrest and provide a proven program to help prevent more needless deaths from occurring. Cardiac Arrhythmia Syndromes (CAS) claims the lives of approximately 600 young people in the United States each month. Most of these deaths are caused by preexisting heart abnormalities that can usually be detected by a non-invasive EKG-based screening. Approximately one out of every 350 children will test positive for an heart abnormality, and in most cases, once detected, these abnormalities can be treated. SafeBeat brings affordable preventative heart screenings directly to middle school & high school students. SafeBeat collaborates with local medical partners that have dedicated Pediatric cardiology available to provide the best dictation, consultation, and follow up care as possible. Jayne, along with the rest of the SafeBeat team, believe that our children deserve the best testing and follow up care as possible to render the best results. Our children are our future….let's do all we can to protect them.