Our Team
Jayne Vining, Founder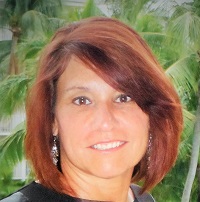 Jayne Vining, the Chief Executive Officer, Liberty (Bert) Vining JD, the Chief Operating Officer and Neil King, the Chief Financial Officer have been operating together as a team with SafeBeat since 2008. They bring a wealth of experience from their years working on the SafeBeat Initiative.
Founded in 2008, SafeBeat was formed by Jayne Vining in memory of her son Marc who died suddenly from sudden cardiac arrest. Since then, Jayne's mission is to educate the community about sudden cardiac arrest and provide a proven program to help prevent more needless deaths from occurring. Cardiac Arrhythmia Syndromes (CAS) claims the lives of approximately 600 young people in the United States each month. Most of these deaths are caused by preexisting heart abnormalities that can usually be detected by a non-invasive EKG-based screening. Approximately one out of every 350 children will test positive for an heart abnormality, and in most cases, once detected, these abnormalities can be treated. SafeBeat, through its SafeBeat Initiative, brings preventative heart screenings to public schools for "FREE". SafeBeat collaborates with local medical partners that have dedicated Pediatric cardiology available to provide the best dictation, consultation, and follow up care as possible. Jayne, along with the rest of the SafeBeat team, believe that our children deserve the best testing and follow up care as possible to render the best results. Our children are our future….let's do all we can to protect them.
---
Neil King, CFO
Neil King has served as the "Chief Financial Officer" since the inception of SafeBeat in 2008 and has developed the financial models that makes screening affordable. Together Jayne, Bert and Neil King created SafeBeat:
A foundation dedicated to the prevention of Sudden Cardiac Arrest caused by Cardiac Arrhythmias and other detectable Cardiac Abnormalities of the adolescent athlete and young American population.
A foundation dedicated to educating and advocating the benefits of Preventive Heart Screening that includes an Electrocardiogram.
A foundation dedicated to informing those "not yet fully informed" that the benefits of Proactive Prevention (heart screening) in conjunction with Reactive Preparedness (AEDs & CPR) will save the most lives possible.
---
Sheldon Hill, RDCS, Executive Director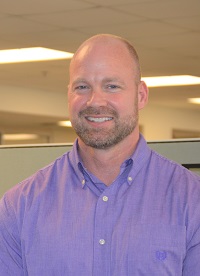 Sheldon is a very driven and goal oriented individual that believes you only fail when you refuse to get back up and keep moving forward! Being a registered cardiac sonographer, among many other accomplishments, Sheldon clinically understands the root cause of why children all across America needlessly die from Sudden Cardiac Death and what the proven solution is.
He is very passionate about preventing Sudden Cardiac Death (SCD) in America's youth and creating a healthier generation. Sheldon is very honored to be associated with the SafeBeat Initiative "the solution" and it's mission to screen hearts, save lives! Understanding that providing a Nationally recognized screening platform is Goliath task, it is one that he is willing to tackle. With the mind set that every child deserves the opportunity to be screened to prevent Sudden Cardiac Death.....among other health factors, the passion comes natural to press forward every day until the SafeBeat Initiative is available all across America. After all, what is the value of a child's life....it's priceless!!
Sheldon has been pivotal to SafeBeat securing relationships in which will help propel the SafeBeat Initiative in the direction it has set forth. With this, he has also helped develop fundraising mechanisms that is very unique in the industry and will greatly benefit all parties that participate. Other responsibilities include the development and implementation of the organizational plan, business development and operations management. Sheldon works tirelessly to ensure success of the organization by developing strategic alliances and mutually beneficial relationships. He is very excited for what the future holds for SafeBeat and all the families across America that it will positively impact.
Together we can change the course of history, help eradicate a long-standing epidemic and create a healthier generation! We can't think of a higher calling on a person's life than being able to save the life of child!
You may contact Sheldon directly at sheldon@safebeat.org.
---
Cindy Vees, Director of Public Relations & Communications
Joining our team in 2015 and working closely with our Executive Director as our Director of Public Relations and Communications, Ms. Vees has been instrumental in the development of our website, public relations communications, and overall plan of action in moving SafeBeat through north Florida and south Georgia and beyond. She brings a wealth of knowledge and experience in non-profit management. As a breast cancer survivor, she understands the vital element in preventative health care and is passionate in screening hearts and saving lives.
You may contact Cindy directly at cvees@safebeat.org.
---
Melissa Strawn, Executive Assistant
Melissa is the Executive Assistant here at SafeBeat. She is a mother of four with a background in childhood education and caregiving. She has an incredible passion for each individual child. She is dedicated to see children develop and learn new skills. She has enjoyed every aspect of watching a child flourish and grow physically, mentally, emotionally, and spiritually.
Working for SafeBeat will be one more area where she can help a child grow up to become the adult they were meant to be, so they too can have their impact on this world.
As a teenager, Melissa experienced difficulties with fast heart rates. Due to living a very active lifestyle, this was often over looked, and it was never caught in a doctor's office. At the age of 25, she underwent an electrophysiology study and catheter ablation. After the procedure, her physician told her husband that she was "lucky" that her heart had not "exploded."
"I feel very blessed that even though my condition wasn't caught early on, that God saw fit to spare me and allow my procedure to be successful. I didn't know then that heart screenings were even available. So, when I learned of SafeBeat I knew I had to be a part of this mission. How could I pass up the opportunity to possibly help save a child from the pain and fear I had often endured. This is why I am passionate about letting others know that there are preventative measures you can take to spare your child from sudden cardiac arrest."
You may contact Melissa directly at mstrawn@safebeat.org
---
Kayla Dawkins, Corporate Outreach Specialist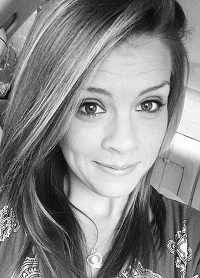 Kayla joined us in January of 2017 and enhances our team as the Outreach Specialist, Volunteer Coordinator, and Internship Team Coordinator.
You may contact Kayla directly at kdawkins@safebeat.org.