Jennifer "drJ" Thibeaux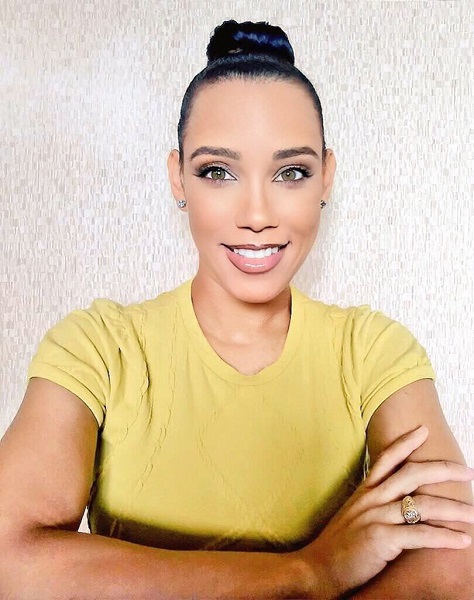 Jennifer "drJ" Thibeaux is an American author, speaker, entrepreneur and performance consultant. She has worked with top Fortune 100 companies, key influencers, and industry leaders in her career. Jennifer Thibeaux is one of the co-authors (along with Stephen Covey, Dr. Tony Alessandra, and Patricia Fripp) of Success Simplified as well as a highly-sought-after leadership speaker, seminar leader, and performance coach and consultant.
In 2007 Jennifer was presented with an opportunity to die when the airplane she was in experienced significant engine failure. Literally falling out of the clouds, and amid the screams of terror from passengers, Jennifer looked straight ahead and exclaimed quietly "it's over." She wasn't scared of dying and realized that she was facing the moment where she was summing up her life and it was a proud moment. Luckily the plane was able to regain control, and from that moment on Jennifer was fully committed to showing people how to live a fearless life. She is often quoted as saying, "it's the only way to live and die!"
Her corporate clients have included American Airlines, AIG, ConAgra Foods, Inc., Mary Kay, Inc., The Staubach Company, Chevron and thousands of business executives and entrepreneurs in speeches and seminars across the country. Her life-changing speeches and events have been sponsored by Accenture, American Airlines, Deloitte Consulting and a variety of large law firms to name a few.. Jennifer's books, published audio talks on all streaming platforms, products and appearances now inspire thousands of people a month. Jennifer's message — We live in a "Throw Away Society" People throw away thoughts like they throw away paper plates – people are not taking the time to learn from themselves and others. We must begin to unbundle our experiences. Those words, that notion of self reflection and commitment to self has not only changed lives, it is saving a few headed toward destructive paths.
Highlights from Jennifer's extraordinary career include:
Co-authored a book with renowned authors and speakers Stephen Covey, Dr. Tony Alessandra, and Patricia Fripp entitled, Success Simplified in which Jennifer shares the formula for success – "Lessons from a Sports Mind"
Organized the largest public forum and media-focused effort to resolve injustices occurring on her college campus. The outcome changed the scope of student organizations and control measures.
Transformed the MEDALS organization in partnership with Southwestern Bell to bring over 800 minority students to a college campus for a two-day intensive seminar and scholarship program promoting the participation in higher education. Admission rates for that group of students raised 35% over prior years' programs.
Co-developed and produced a documentary in 2010 that focused on Professional Athlete career transition from sports to sports broadcasting.
Built and branded a revolutionary leadership development mass coaching curriculum in partnership with Robert Johnson, Esq. that has touched the lives of hundreds of people through live events, virtual programs, and related leadership products.
Is a pioneer in the virtual classroom space having logged over 10,000 hours of inspiring and just-in-time content to audiences logging in all over the world to hear her speak through webinar formats for the past 10 years.
Creating Transformational Leadership Online, the first comprehensive training seminar accessible online which inspires, coaches, and reveals the secrets to transformational growth in a 52-week format.
Published 8 books, hundreds of articles, and over 100 audio talks related to personal development and motivation.
Produced a few popular podcast radio shows that brought together some of the world's biggest names in sports.
Oversees and delivers social scientific research and psychometric analysis projects in the U.S.
Why I Believe in SafeBeat:
"I was an elite youth athlete in gymnastics - I know the drill, we were subconsciously trained that being hurt was weakness, and no one wanted to be weak. Silence became an accessory to failing to report injuries or pain. I was 19 years old when my father died of a massive heart attack. We buried him on Christmas Eve. No child should say goodbye like that. In the same token, no family should say goodbye to their young child as a result of a sudden cardiac arrest. "Gone too soon" doesn't have to be that way. I have alway felt people, information, and resources could prevent many health conditions from being fatal. We have the ability to change and save lives using people, information, and resources today. SafeBeat.org brings all three elements together. Imagine if everyone on a team - players, coaches, and staff were all CPR/AED trained. Imagine if the defibrillators were updated, accessible, and ready to be effectively used. Imagine if all athletes were screened without cost to identify defects and abnormalities. We don't have to imagine it, we can make this a reality and save lives."
---
Connect with drJ: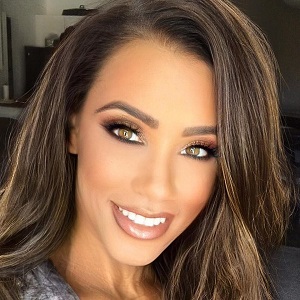 ---
Featured Publications: